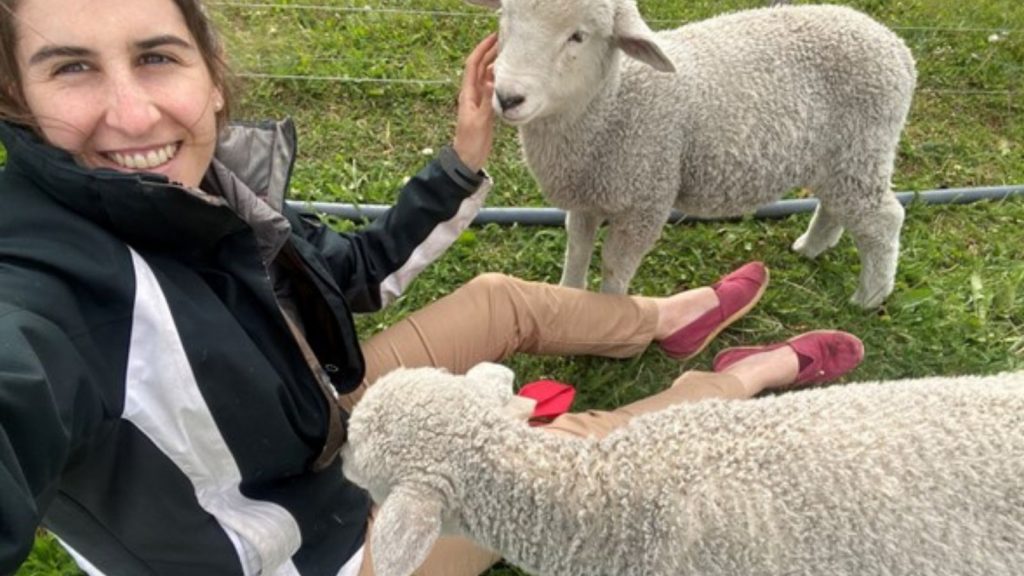 WFO Gymnasium Alumna, woman farmer and veterinarian, Agustina is the former President of the Ateneo Sociedad Rural Argentina, the young farmers' organisation of the WFO member organisation Sociedad Rural Argentina.
CAN YOU INTRODUCE YOURSELF AND TELL US ABOUT YOUR FARM?
I'm Agustina, from Argentina. I was born in the south of my country in Rio Gallegos, capital of Santa Cruz. Three days after I was born, I moved to live on the farm with my brothers, sister and parents until I was seven years old when we moved to live in Rio Gallegos with my sister and mother to continue school.
I grew up on one of the biggest farms in Argentina with 220.000 hectares. Nowadays, it has around 80,000 sheep of Corriedale breed.  It has 85 workers, some of whom live on the farm with their families.
WHEN DID YOU START FARMING? 
I started working in agriculture with my father and brothers when I was just a little girl, mostly on my father´s farm, 500 kilometres from Condor. I've always worked with sheep.
FROM YOUR PERSPECTIVE, WHAT HAS BEEN THE MOST SIGNIFICANT CHANGE ON YOUR FARM OVER TIME?
Having the internet has been the most significant change on our farm over time. The infrastructure system here in Argentina is poor and not equal or inclusive at all. I now live 150 kms from the capital, Buenos Aires and I only have WIFI at home, I don't have a phone signal. Having the internet on the farm was a great innovation for us.
DID ADVANCES IN TECHNOLOGY AFFECT YOUR FARM AND THE WAY YOU FARM? IF SO, IN WHICH WAY?
In terms of innovation in veterinary products, for example, it has affected my farm in a very positive way because we can combine best farming practices together with the use of the innovative products, thus reducing and even eradicating parasites.
REGARDING THE USE OF SMART FARMING TECHNOLOGIES, WHAT ARE YOUR MAIN EXPECTATIONS AND CONCERNS? 
It's difficult to answer this in my case because we don't apply smart farming technologies due to lack of infrastructure. I must learn and discover more about smart farming before forming an opinion.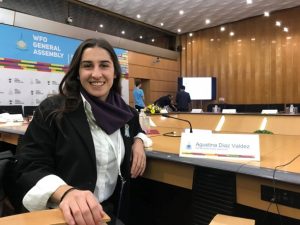 DO YOU FEEL THERE IS A TECHNOLOGICAL GAP BETWEEN MEN AND WOMEN FARMERS? IS THERE A SPECIFIC BARRIER FOR WOMEN FARMERS IN YOUR COUNTRY IN ACCESSING AND USING TECHNOLOGIES, IN PARTICULAR SMART FARMING TECHNOLOGIES? 
Not in my direct experience. My feeling is that both, men and women, have the same issues and face the same barriers in accessing smart-farming technologies. As I said, the main problem in Argentina is the further the farm is from the city centre, the less we have access to digital and technological infrastructures.
IF YOU COULD SHARE ONE PIECE OF ADVICE WITH THE FUTURE GENERATION OF WOMEN IN AGRICULTURE, WHAT WOULD IT BE? 
Take the risk! Do what you want to do and show confidence that you will get positive results.
In my case, sometimes it is difficult to innovate because many of the field tasks are handled in a traditional way, even in treating certain diseases or pathologies in animals. Still, with confidence and by taking small steps, I had the opportunity to show my relatives and fellow farmers the positive results I got by using new veterinary products and modern farming methods.
Know that if you never try, you will never know if something works or not, so encourage yourself to innovate, use new technologies, change the management and get better results on your farm!