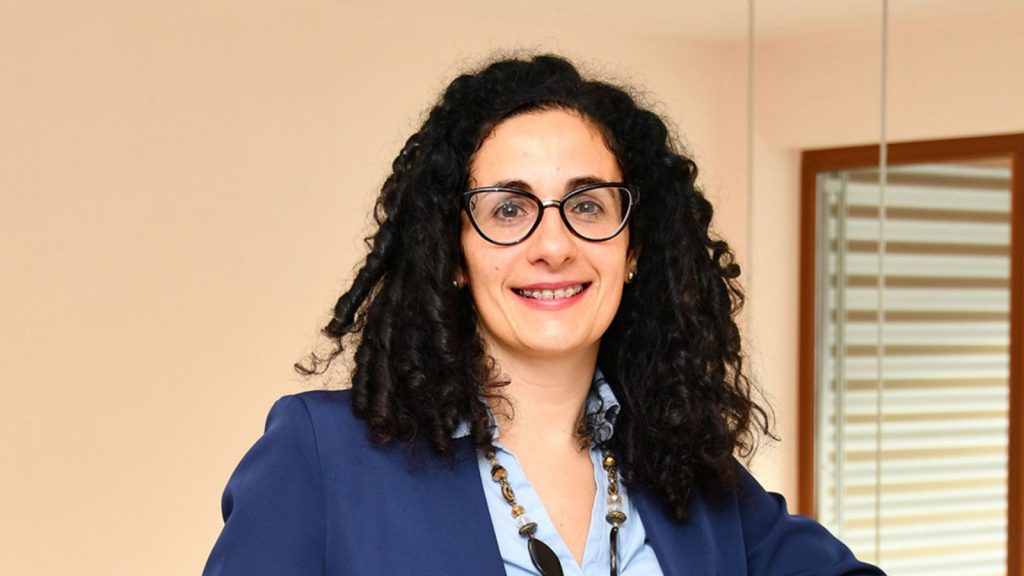 We spoke with Maria Rita Palattella about her work in the Luxembourg Institute of Science and Technology, the HEMS pilot, and the barriers and drivers for farmers adopting digital technologies. 
CAN YOU TELL US A BIT ABOUT YOUR ORGANISATION AND YOUR INVOLVEMENT IN THE OPEN CALL 2 (OC2) PILOT FUNDED UNDER THE DEMETER PROJECT. 
The Luxembourg Institute of Science and Technology (LIST) is a mission-driven Research and Technology Organisation (RTO) that develops competitive and market-oriented product/service prototypes for public and private stakeholders. The Environmental Research and Innovation (ERIN) department, where I work as a senior researcher, comprises 200 life science, environmental science and information technology researchers and engineers. ERIN provides the interdisciplinary knowledge, expertise, and technologies to lead solutions, including the major environmental challenges facing society, such as climate change mitigation, ecosystem resilience, sustainable energy systems, efficient use of renewable resources, and environmental pollution prevention and control.
LIST teamed up with Frontier Connect and applied for the DEMETER OC2 with the HEMS Pilot: Herbicide Efficacy Analytic System for Sustainable Weed Control. I was fortunate to lead a team of dedicated researchers and engineers during the preparation and the subsequent successful proposal submission. Since the start of the project, I have been the Principal Investigator (PI) at LIST, bringing my expertise on the design of network architectures and IoT protocols optimisation for agriculture applications. I manage the HEMS pilot within LIST, meaning I manage two different aspects of the project; 1) coordinating the effort of an interdisciplinary team including agronomists, software developers and IoT engineers and 2) handling the collaboration with Frontier Connect, and reporting the project activities to the DEMETER OC2. In addition, I continuously engage in different dissemination activities to reach different audiences, from ICT experts to farmers, and other relevant stakeholders.
WHAT TECHNOLOGY ARE YOU DEVELOPMENT AND HOW IS IT BEING USED BY FARMERS?
I work on Internet of Things (IoT) technologies, with a focus on LPWAN (Low Power Wide Area Network), in particular LoRaWAN (Long Range Wide Area Network). Without delving too much into the technical details, these technologies have proven to be effective for smart agriculture applications due to their long-range coverage. In our HEMS pilot, we have designed a low-cost and easy-to-adopt system that can support farmers from the pre-planning of herbicide applications through to the final phases of herbicide efficiency evaluation. HEMS aggregates various high-quality sensor data from different devices and manufacturers. Soil moisture content, water volumetric content, temperature, and soil humidity combined with weather data and forecasts can provide insights into what to expect from a herbicide in terms of efficiency. Evidence of herbicide efficiency is also collected with ultrasonic sensors and edge computing IoT devices (a camera). HEMS aims to help farmers differentiate between herbicide resistance and poor product efficiency related to unfavourable environmental conditions.
Nowadays, farmers are faced with two major challenges when it comes to herbicides: the lack of reliable means to make an informed decision selecting a herbicide and the ensuing misuse of such products. HEMS will deliver the decision-making process and guidance toward more a sustainable use of herbicides.
WHAT ARE FARMERS' BIGGEST CONCERNS WHEN ADOPTING DIGITAL TECHNOLOGIES? 
Nowadays, the adoption of digital technologies by farmers encounters several barriers, spanning from technical to financial, among others. Old-generation farmers mainly relied on past experience and practice passed on throughout generations. Often, they are lay technology users, requiring preliminary training for adopting digital solutions. Besides the difficulty in operating the technology, they are also concerned about the cost of devices and network infrastructure amongst others. Hence there is a reluctance to invest in digital solutions unless a clear Return on Investment (ROI) can be perceived in the shorter term. Another obstacle toward adoption is related to data privacy/security, which arises when sharing data on their farming activities onto the cloud with third parties. Amongst their top concerns is the fear of the data collected being used to monitor their activities and / or to check their compliance with respect to local and EU regulations.
WHAT ADVICE WOULD YOU GIVE A FARMER CONSIDERING ADOPTING TECHNOLOGY ON THEIR FARM? WHAT ARE THE BIGGEST DRIVERS IN ENCOURAGING FARMERS TO ADOPT DIGITAL TECHNOLOGIES? 
First, there is clearly a need to train farmers on using the technologies. Second, they need to be educated on the benefits they could harness by adopting digital technologies. To be more effective, initiatives must be taken at the farmer association level rather than targeting individual farmers. Farmers could share the cost of devices and infrastructure while benefiting from the service (e.g. the application managing their farm, based on data collected from different fields, etc.).
The overarching goal of HEMS is to empower farmers by providing them with insights for more sustainable and responsible use of herbicides. I strongly encourage farmers in adopting digital technologies since it would help them in becoming more competitive and sustainable by reducing labour cost and improve yield.
IF YOU COULD SHARE ONE PIECE OF ADVICE TO PROMOTE GENDER EQUALITY, WHAT WOULD IT BE? 
Support and believe in women's leadership by creating equal opportunities and increasing women's representation in leadership and decision-making. This has the potential to improve productivity and deliver on sustainability objectives.