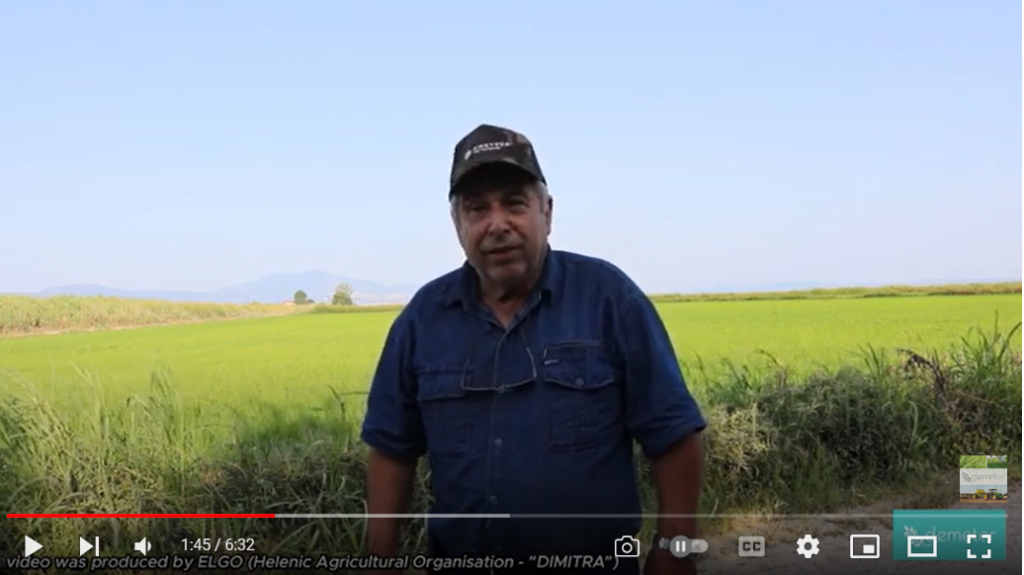 We recently spoke with farmer Pastiras Christos who is part of DEMETER Pilot 1.3: Smart Irrigation Service in Rice and Maize Cultivation to learn more about his experience as part of the project. This pilot aims to maximise water use efficiency in the rice–maize crop rotation system, through the deployment of appropriate sensor systems and science-based decision making. Since irrigation is tightly linked to fertilisation, a nitrogen fertilization advisory service is also provided by the pilot. This will lead to optimisation of the spatial distribution of nitrogen application based on the real needs of the field.
According to Pastiras,"Through using DEMETER's solution our average rice yield increased from 6 to 9 tons per ha. The VRT (Variable Rate Technology) has provided many advantages. Thanks to this system our fertilizer application has been reduced by 60% (from 100kg to 40kg per ha). The VRT allows fertilizer to be applied precisely when and where it is needed at the optimal amounts improving efficiency compared to uniform applications. The optimization provided by the VRT represents a significant advancement. We hope that in the coming years we will achieve even greater success."
Watch the full interview below.