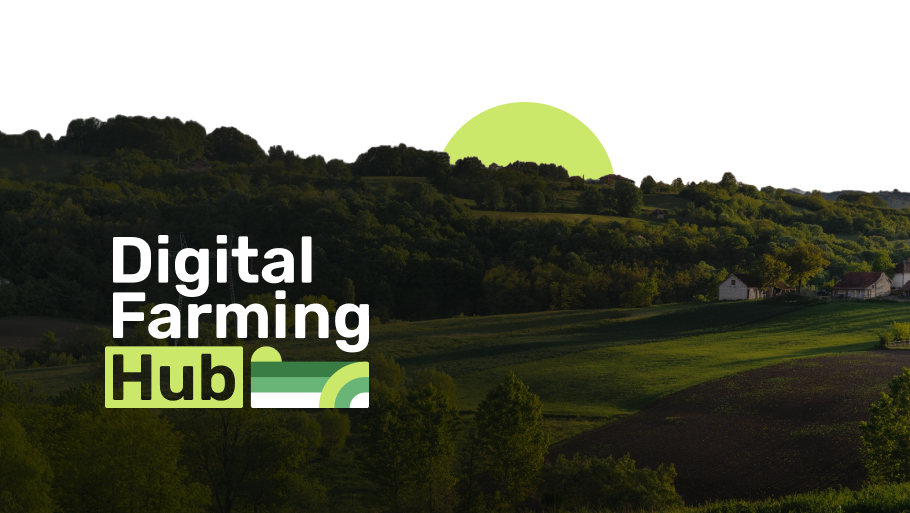 The DEMETER project officially concluded on August 31st. Throughout the past four years of dedicated work and effort, it has achieved significant accomplishments in the field of digital agriculture. This success is the result of collaboration among 60 partners and extensive development and validation efforts across more than 20 pilot projects spanning Europe.
With pride, we emphasize that some of these results will continue to thrive through the Digital Farming Hub (https://digitalfarming.eu/). The Hub will carry forward the core ideas of the DEMETER Project – facilitating streamlined connections with other stakeholders in the supply chain, facilitating data exchange, and enhancing control over agricultural operations.
The Digital Farming Hub provides access to tools for communication, data exchange, and access to critical information.
•    The DEMETER SOCS platform has been successfully replicated, enabling collaboration, knowledge sharing, and collaborative creation among agricultural experts. SOCS offers various possibilities: a knowledge base, discussion options, a blog, and access to the centralized resource catalog – Demeter Enabler Hub (DEH).
•    ChatBot, a virtual assistant for agriculture, has been significantly sourced from the abundant reservoir of the DEMETER project database. Through an active collaboration with the experts at the Digital Farming Hub, the database will be continuously enriched. ChatBot is available 24 hours a day, 7 days a week.
Besides these two powerful tools, Digital Farming Hub provides a wide range of other agricultural services and products.
We invite you to explore the Digital Farming Hub and harness the benefits of these cutting-edge solutions: https://digitalfarming.eu/
Join us in shaping the future of agriculture through the Digital Farming Hub.