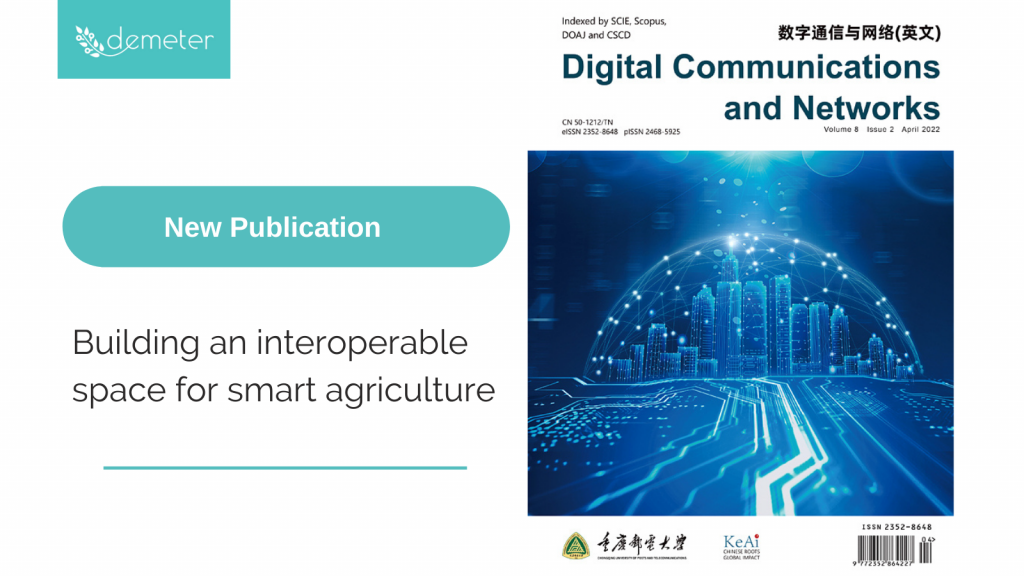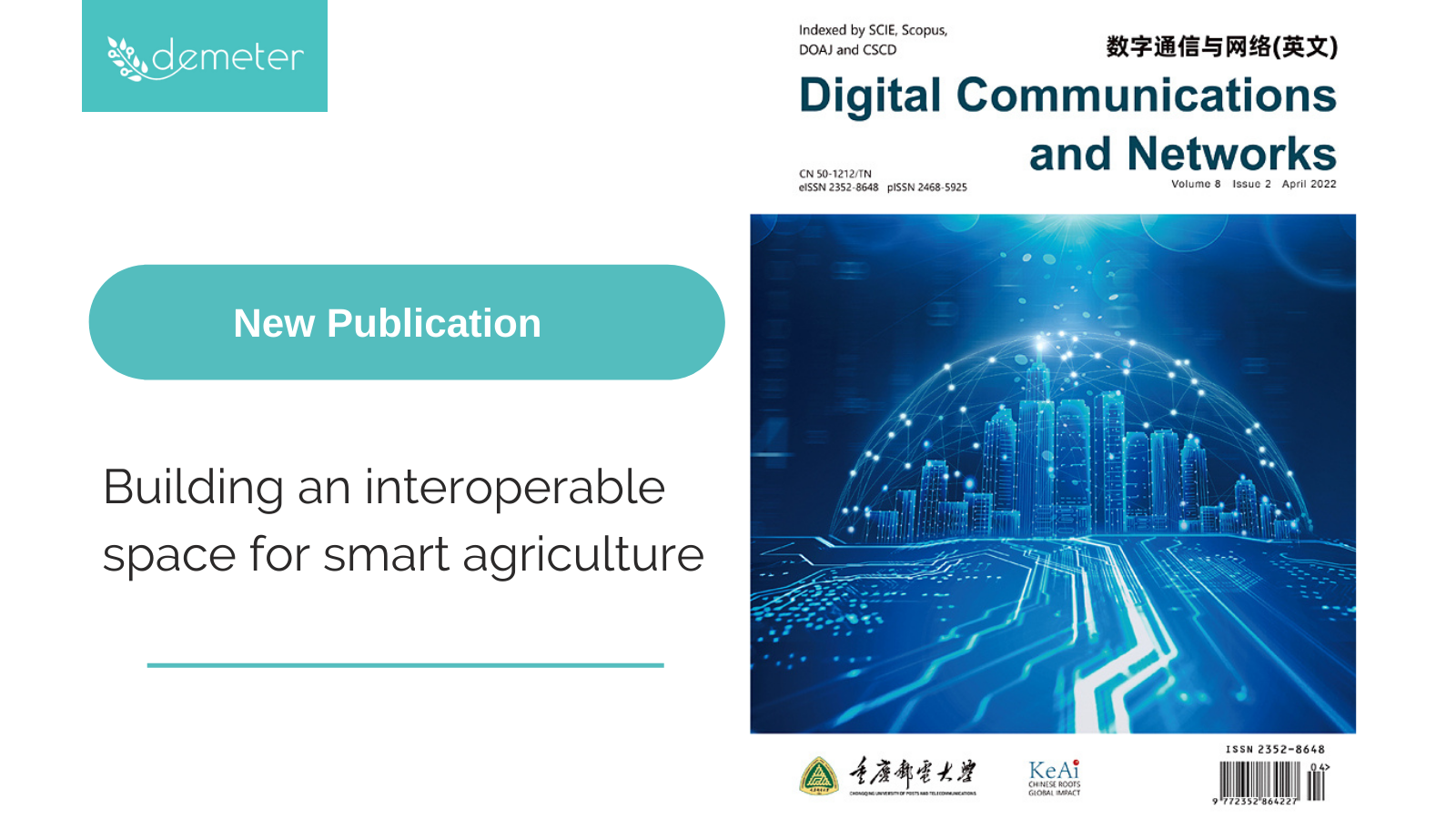 Researchers in DEMETER from the Institute of Communications and Computer Systems, Athens, Greece; Walton Institute, Ireland; University of Murcia, Spain; Waterford Institute of Technology, Ireland and Odin Solutions, Spain have recently published a paper 'Building an interoperable space for smart agriculture'. The paper is available in Digital Communications and Networks https://doi.org/10.1016/j.dcan.2022.02.004
One of the main objectives in DEMETER is to build knowledge exchange mechanisms, delivering an Interoperability Space for the agri-food domain, presenting technologies and data from different vendors, ensuring their interoperability, and using (and enhancing) a core set of open standards (adopted across all agri-food deployments thereby) coupled with carefully-planned security and privacy protection mechanisms (also addressing business confidentiality).
The abstract for the paper reads:
The digital transformation in agriculture introduces new challenges in terms of data, knowledge and technology adoption due to critical interoperability issues, and also challenges regarding the identification of the most suitable data sources to be exploited and the information models that must be used. DEMETER (Building an Interoperable, Data-Driven, Innovative and Sustainable European Agri-Food Sector) addresses these challenges by providing an overarching solution that integrates various heterogeneous hardware and software resources (e.g., devices, networks, platforms) and enables the seamless sharing of data and knowledge throughout the agri-food chain. This paper introduces the main concepts of DEMETER and its reference architecture to address the data sharing and interoperability needs of farmers, which is validated via two rounds of 20 large-scale pilots along the DEMETER lifecycle. This paper elaborates on the two pilots carried out in region of Murcia in Spain, which target the arable crops sector and demonstrate the benefits of the deployed DEMETER reference architecture.
The full paper is available here