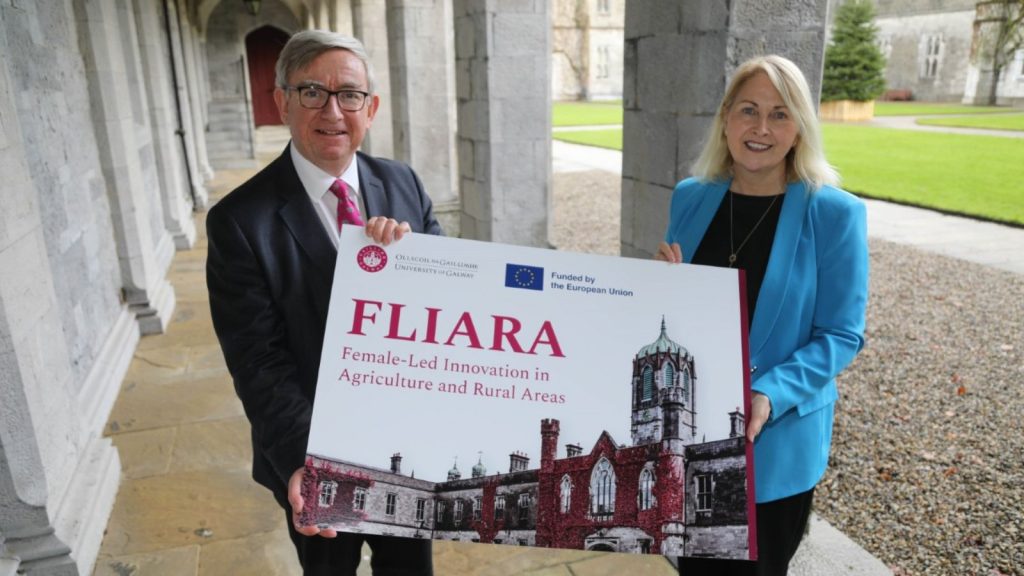 Written by Maura Farrell, Louise Weir and Aisling Murtagh, University of Galway, Ireland.
The FLIARA (Female-led Innovation in Agriculture and Rural Areas) project aims to create a European-wide ecosystem, which supports women-led innovative practices in farming and rural areas. This includes different types of rural women, inclusive of age, class, culture, race, and ethnicity who are leading or attempting to engage in rural and farming innovations.
The core objective of FLIARA is to ensure that women are supported by a more effective innovation ecosystem. Such an ecosystem will highlight their achievements; provides them with a source of inspiration and knowledge; networks them with key actors engaged in innovation; heightens their visibility within national and international institutional decision-making contexts; increases capacity and improves skills to empower them to continue leading or start leading innovative practices in farming and rural areas.
The project will increase understanding of the needs and challenges facing women leading innovative environmental and rural development practices in EU farming and rural areas. In doing this, the project will heighten visibility and awareness of current female-led innovations, and their centrality and importance to achieving EU environmental and inclusion policies.
It will create a Community of Practice supporting innovative ecosystems and smart solutions endorsing and encouraging future female innovations and entrepreneurship, until such practice becomes more the norm than the exception. The project is lead and coordinated by the University of Galway, strongly supported by fourteen partners across ten EU countries.