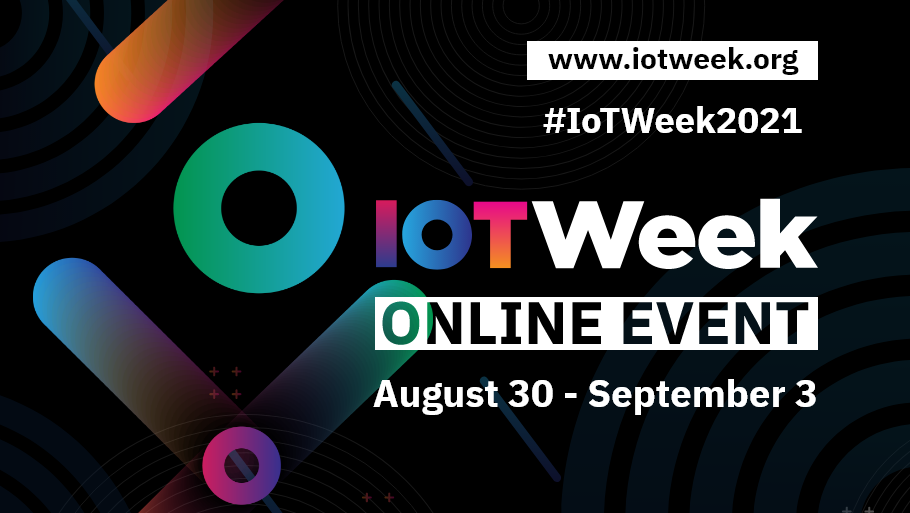 The 10th edition of the IoT Week conference will be held from August 30th to September 3rd 2021 in a virtual format. The key theme of this online edition is defining the Next Generation IoT for a Sustainable Future. The IoT Week 2021 Program covers 12 main topics, featuring over 40 sessions. During 5 days, experts from the world of research, industry, business, technology, and science will explore key IoT topics.
On September 1st, there are two sessions related to Agrifood:
11.45AM -12.45PM CEST: "The future of Agrifood" – focusing on how IoT is making the industry smarter, safer, more sustainable and more competitive through the power of data collection and analysis.
2.00PM – 3.00PM CEST: "Digital Agriculture" – The extensive deployment of IoT devices provides access to an important amount of data that can support agriculture, not only across all levels of production, but also at the decision-making level. This session looks the challenges to be addressed to improve the impact of digital transformation in the sector.
DEMETER, represented by project coordinator, Kevin Doolin, will speak at both sessions.
The full programme is available at Program 2021 – IoT Week 1
Register for free now here.