In our latest blog post, Martina Poberaj of OriginTrail discusses the importance of blockchain technology in digital agriculture. OriginTrail is a partner in DEMETER participating in two pilot projects focused on 'Disease Prediction and Supply Chain Transparency for Orchards/Vineyards' and 'Transparent Supply Chain in the Poultry Industry'.
In the digital age, consumers and food producers need to be fully empowered. They all face many problems in agriculture and supply chains in general. There are no transparency solutions for food system partners. There is also limited trust and connectivity among them. On the other hand, consumers cannot fully access food data and often have little confidence in food provenance. Blockchain-based technologies are introducing an important trust layer to the agriculture industry, ensuring that supply chain partners' claims and data cannot be tampered with; from cultivation and harvesting data to transportation and storage.
Blockchain technology provides value to an industry that needs more trust as it enables the storing of and access to information, which is immutable and timeless.  However, data persistence is only one of the ingredients required to address shortfalls effectively. To achieve end-to-end transparency, integrity needs to be joined by interoperability and interconnectivity. OriginTrail achieves that with a decentralized knowledge graph – a permissionless decentralized network of more than 1000 nodes upholding a decentralized graph database. Knowledge graphs are a powerful technology that has been used for decades by tech giants like Google, Facebook, Uber, Amazon, and many others to effectively organize information on the world wide web, their users, or products. In the context of the agriculture industry, OriginTrail's decentralized knowledge graph is used to organize supply chain data and assets. It provides the perfect middle ground to deliver the needed interoperability and interconnectivity of data to unlock universal, collaborative, and trusted data sharing in agriculture and other supply chains.
By using the OriginTrail Decentralized Knowledge Graph, companies can achieve the highest levels of transparency by trusted data exchanges across organizations. As OriginTrail's interoperability is based on globally recognized standards like GS1, supply chain partners do not have to change their existing IT systems. Instead, they can keep using what they already have but expand it with access to information across their supply chain network. Stemming from hands-on experience and tech achievements, the OriginTrail ecosystem builds on principles of neutrality, inclusiveness, and usability to contribute to supply chains globally.
Efforts need to be carried out to develop sustainable and biodiversity-friendly agriculture. Blockchain-based technology helps increase traceability and transparency in agri-food supply chains. It allows food supply chain partners to connect and share information of interest. This enables food producers to cooperate seamlessly and improves coordination. With sufficient technical knowledge and business skills, food producers and retailers can get greater income on their crops and products. Blockchain-based technologies enable direct connections between farmers and consumers.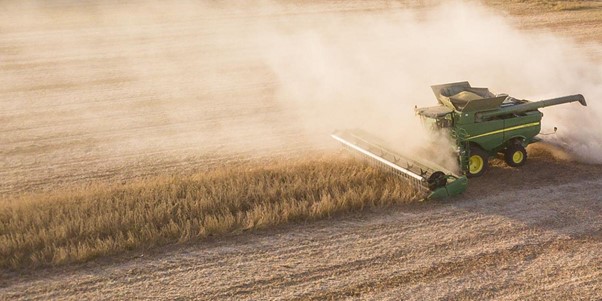 At the same time, consumers can access information of interest, which can empower them and provide assurance of product safety and the processes in which food is produced. Consumers can verify that they are purchasing sustainable, healthy, and safe food. In that way, informed purchase decisions are carried out and sustainable farming practices are supported because consumers can verify product data from its beginnings (farmers' and crop data) to production and storage.
In addition to traceability and transparency, blockchain-based technology can also reduce transaction costs and administrative burdens in agri-food management and can assist in the implementation of organic labelling. Therefore, blockchain-based solutions need to be resource-efficient and cost-effective. Considering the above, it's clear that there is a need for blockchain to be fully involved in agriculture due to all the benefits it brings.
About OriginTrail
OriginTrail is a neutral protocol enabling trusted data sharing between companies, organizations, and blockchains. It drives supply chain sustainability. End-to-end information is shared and secured in a fully decentralized knowledge graph network, with TRAC token used as both stake (to keep data holders/creators honest and data immutable) and payment (to compensate data holders for their time and resources). TRAC is currently utilized by a community of OriginTrail node runners, multinational corporations, international standards bodies, the EU government, and public institutions. The OriginTrail developers have also solved the problem of companies buying and utilizing cryptocurrency via enterprise software and exchange integrations.
Website | Twitter | Reddit | Discord | Gitbub | Telegram