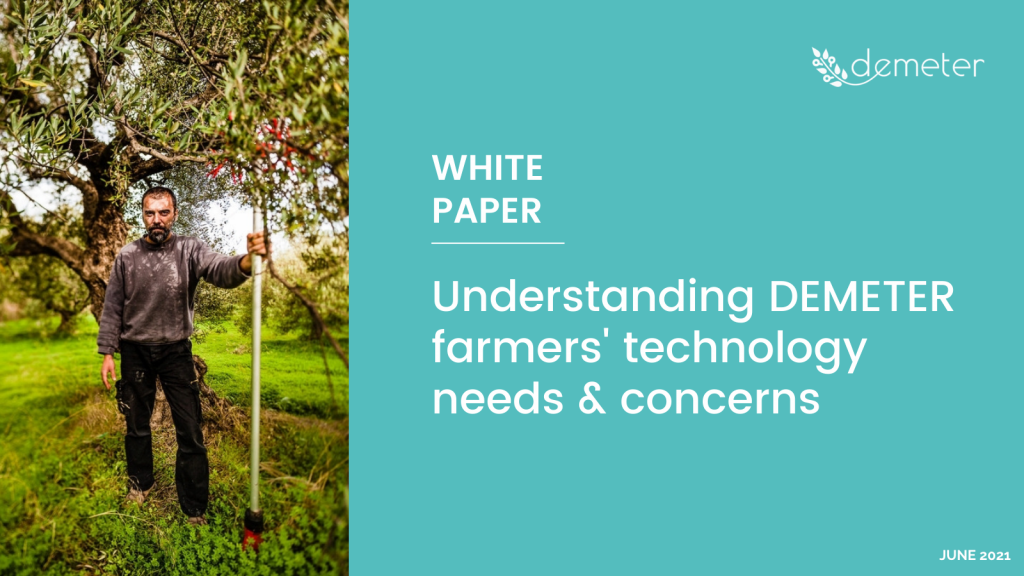 DEMETER uses a multi actor approach (MAA) focusing on real problems or opportunities that farmers, and other end-users who need a solution are facing. Listening to farmers' needs, interests and concerns is an essential process to ensure that DEMETER's final solutions address real challenges. To understand these needs and concerns, a survey was conducted in February 2021 with farmers participating in DEMETER. A full report on the results is available here.
While quantitative data is useful in providing consensus regarding the most pressing problems and issues, farmers' decisions are a complex process influenced by several social, cultural, demographic, and financial factors.  Therefore, a qualitative approach is also needed to better understand how the farmer is feeling and their subsequent behaviour. Consequently, a series of interviews was conducted with farmers participating in DEMETER with the aim of learning more about their on-farm experiences, their technological needs and concerns, and how DEMETER can help to overcome these issues. In addition, interviews were also carried out with software providers involved in DEMETER who work closely with farmers to understand their viewpoint.
This white paper aims to provide an overview of the findings from the series of interviews conducted.
Read the paper here.