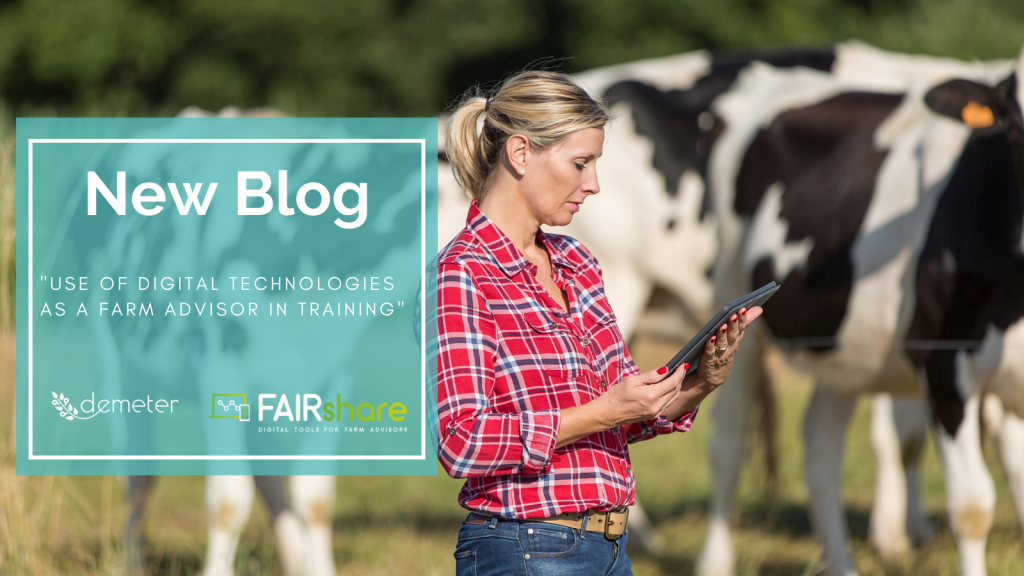 Jennifer Bracken from Teagasc is undertaking research 'Application of digital advisory tools and services within a farm advisory service context' within the EU FAIRshare project. In this blog post, FairShare and Jennifer share an overview of her research and her experience as a female advisor in training.
Digital technologies are modifying the everyday lives, practices and identities of farmers. Digital skills are becoming a vital element of modern farming practices and management as an increasing amount of digital technologies and tools come into the agricultural sector market. While there is a wide variety of digital tools available to farmers, most of these are underutilised. As agriculture changes through digital disruption, farmers should have the appropriate support to allow them to adopt such technologies.
Reports have been published by numerous organisations worldwide, highlighting the increasing need for digital technologies in agriculture and rural areas (Food Wise 2025, 2015; Trendov et al., 2019). In these reports, it is highlighted how farming is complex and multifaceted in nature.  Therefore, digital tools will be an essential element to help farmers make more efficient daily farm decisions that will improve their farming enterprise's profitability. Farm advisors will play an essential role in motivating farmers to increase the usage of digital tools and help to bridge the digital divide experienced by farmers in adapting digital technologies. However, first and foremost we must ensure that the advisory community are equipped to address this challenge. This heightens the importance of the FAIRshare project, which aims to promote increased uptake of digitalisation among farm advisors first, ensuring that they will then be equipped to advocate for their use at farm level.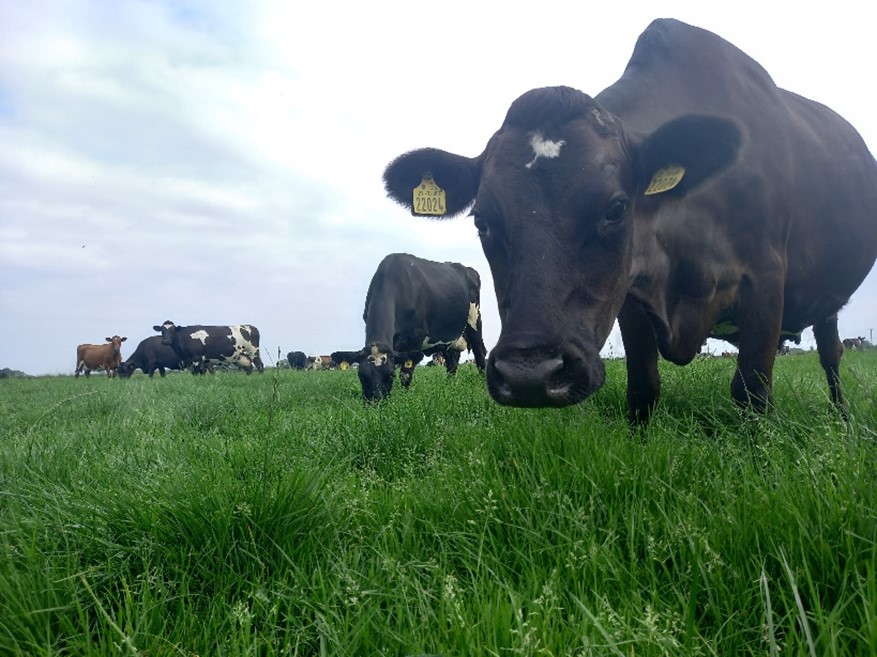 Jennifer conducted a survey in September 2021 as part of her Masters in Agricultural Innovation and Support (MAIS) research based in Teagasc and the University College Dublin (UCD). This thesis focuses on "The Application of Digital Advisory Tools and Services within a Farm Advisory Service Context" and so her survey was carried out with 220 Teagasc farms advisors across Ireland to uncover their attitudes towards the use of digital technologies and behavioural intentions towards them. Preliminary survey results indicate that agricultural advisory services need to make a more conscious and concerted effort to increase the use of digital tools and technologies. Commenting on her findings, Jennifer states:
my research results show that Teagasc advisors for the most part see the real benefits of using digital tools but may need extra support measures going forward to implement them to the fullest, including additional training.
While there is a gender imbalance of farm advisors within the organisation, with approximately 20% being female, there is a broad similarity in their use and behavioural intention towards digital technologies. Jennifer, as a female farm advisor in training has experienced first-hand the important role digital technologies play in allowing advisors to complete their job efficiently and effectively. Jennifer states "So far I have used digital tools to complete a wide array of advisory jobs such as farm yard layout and design, participation in environmental schemes, creating educational video for farmers amongst more".
Without a doubt, the agricultural industry is a dominant male sector and the same is true within most advisory services. However, from my experience, while there is a gender imbalance, I don't believe there is any gender bias. I have never shied away from farming because I knew it was a male dominant sector. I love my work, and every day I try to do the best I possibly can, and I believe this is stronger received, more so than what gender I am. I have never been ignored, or my opinion hasn't fallen on deaf ears because of my gender. I believe you can do anything once you have the passion, the drive, and the focus, whether you are a female or a male working as a farm advisor.
Biography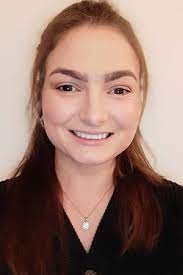 Jennifer Bracken hails from a beef and dairy farm in Co. Offaly. She completed an Animal Science degree in University College Dublin (UCD) in May 2020, where she carried out work experience on dairy, beef, sheep and pig farms. In September 2020, Jennifer commenced a Masters in Agricultural Innovation and Support (MAIS) at Teagasc and UCD, funded by the FAIRshare project.  As part of this programme, she spent 4 months in UCD studying various modules and in January 2021 commenced a 15-month work experience placement in the Teagasc advisory office in Athenry, Co. Galway. Jennifer's thesis entitled 'Application of Digital Advisory Tools and Services within a Farm Advisory Service Context' is ongoing and she is being supervised by Dr. Tomás Russell (UCD), Dr. Áine Regan (Teagasc), Dr. Teresa Hooks (Teagasc), and Dr. John Hyland (Teagasc).
 Bibliography
Food Wise 2025 (2015). A 10-year vision for the Irish agri-food industry. Department of Agriculture Food and the Marine. Available at:

https://www.gov.ie/en/publication/a6b0d-food-wise-2025/
https://www.sciencedirect.com/science/article/pii/S1573521419301769