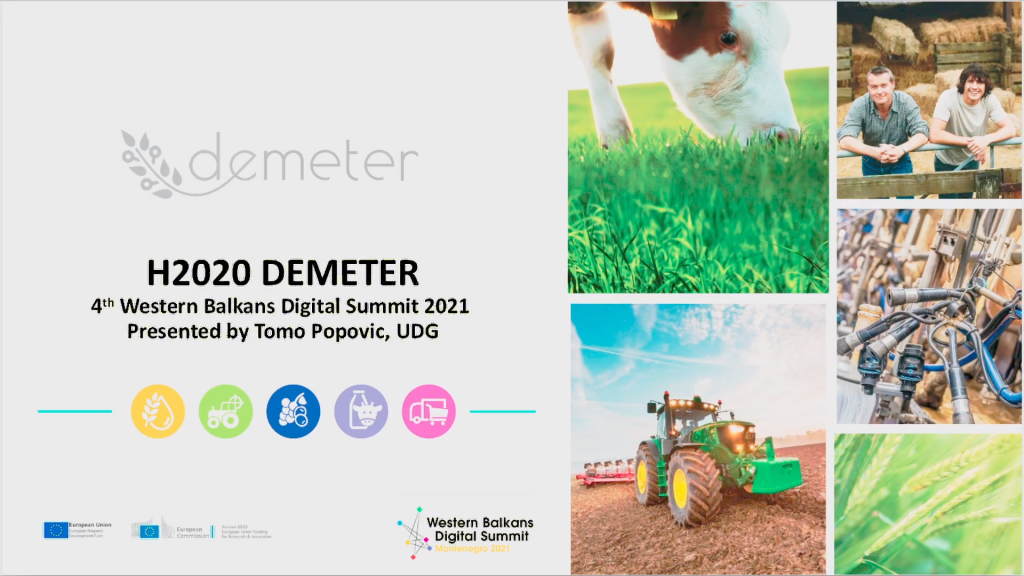 UDG and DNET presented the DEMETER project at the 4th Western Balkan (WB6) Digital Summit event. DEMETER was presented within the Inspiring Cases presentations.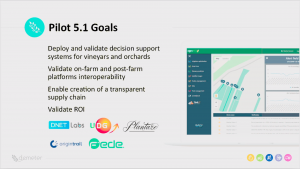 The 4th Western Balkan (WB6) Digital Summit was organized in a hybrid platform from 11-13 October 2021 in Podgorica, Montenegro. The third day of the summit was a high level meeting, gathering the WB6 prime ministers on the common path of digital transformation and integration process. Building on the experience of the high-level regional dialogue on digital transformation, the Western Balkan Digital Summit 2021 was held in the framework of the Berlin Process and the Common Regional Market Action Plan for the Western Balkans adopted in Sofia in November 2020.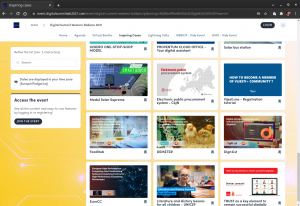 This Summit brought together high-level representatives of the Governments from the Western Balkan economies, the European Commission (EC), the Regional Cooperation Council (RCC), business community and relevant stakeholders. It aimed at showcasing good practices in the Western Balkans, highlighting the achievements and outcomes of the Digital Agenda, and exploring possibilities of building partnerships with the private sector, in the context of the digital transformation process.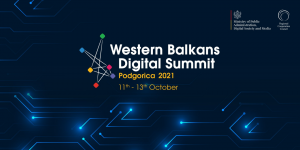 The Summit promoted the Western Balkans digital perspective in the context of EU integration, while drawing the Path Ahead in the Digital Agenda, in order to prioritize the key objectives for the region. Overall, the Digital Summit covered 4 main platforms: Network & Services Connectivity, Trust and Security, Digital Skills and Digital Economy.
 More information on the event is available here