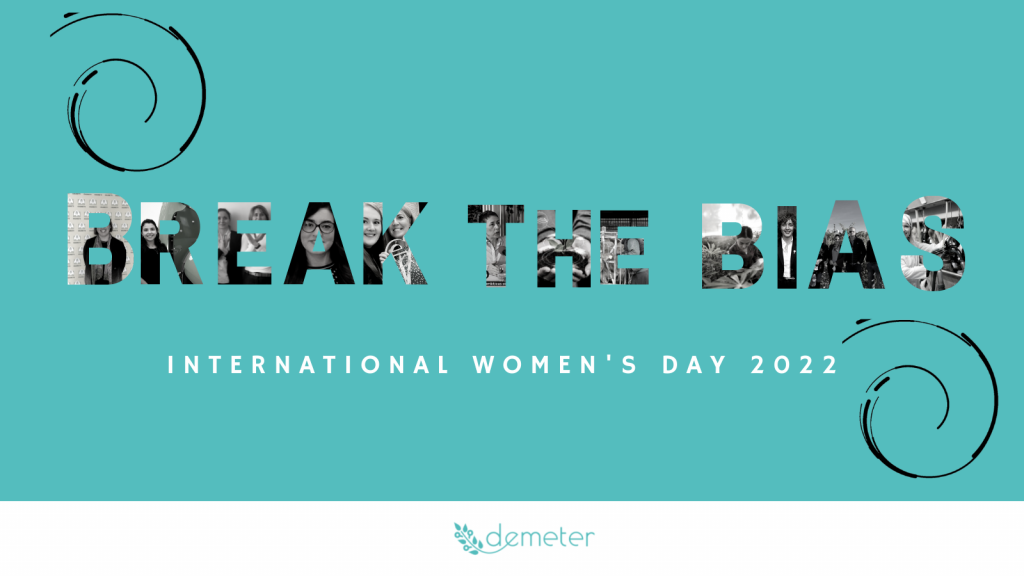 International Women's Day is a global holiday celebrated annually on March 8 to commemorate the cultural, political, and socioeconomic achievements of women. This year, the campaign theme was #BreaktheBias where collectively we can imagine and strive for a gender equal world, without bias, stereotypes and discrimination. As part of this, we celebrate women's achievement, raise awareness against bias and take action for equality.
With that in mind, we asked some of the women participating in DEMETER to share their experiences of working in agriculture and technology, and also to look at what more can be done to #BreaktheBias.
We feature:
Ambra Raggi, Policy Officer at the World Farmer's Organisation and DEMETER Task Leader for Global Outreach.
Ioanna Roussaki, Affil Professor at the School of Electrical and Computer Engineering, National Technical University of Athens. Ioanna's role in DEMETER is Chief Architect, Leader of the Data and Knowledge WP.
Biljana, Svjetlana, Senka from the DunavNET Team who are heavily involved in the DEMETER piloting activity and several Work Packages.
Francesca Cantore, Researcher at Engineering and leader of the development of some of the DEMETER core technical components.
Floriana Fanizza, National Manager of Coldiretti Women Farmers and involved in several DEMETER activities.
Jhoanna Medina, Commercial Coordinator & Export Manager at Pulverizadores Fede and involved in DEMETER pilots and Communication & Dissemination activities.
Take a look at the video below and read more DEMETER IWD 2022