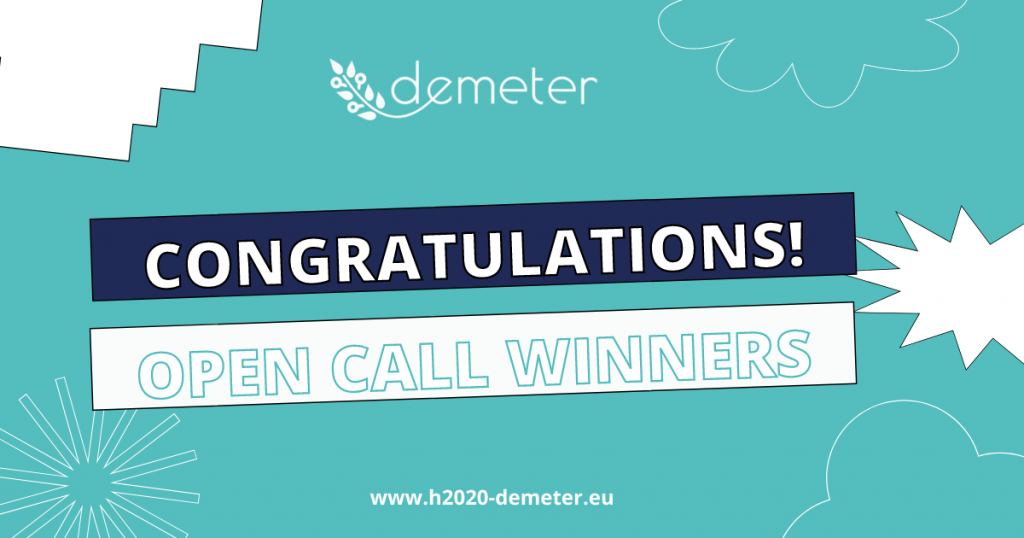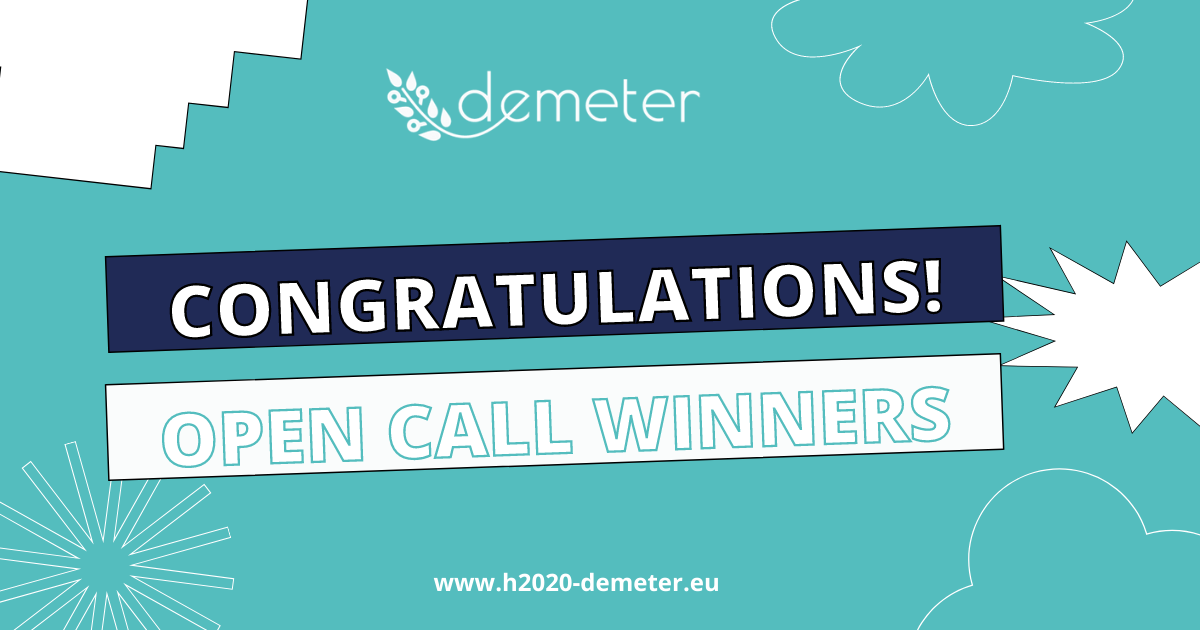 The DEMETER Open Call #1, DEVELOP, aimed to attract and engage startups and SMEs with technology products that can be implemented within the agro-business sector. Five specific challenges were addressed by the Open Call.
In total, 61 applications were received from 21 countries. Following a review of the proposals, we are delighted to announce the winners as:
Topic 1: Soil workability and humidity monitoring
WAISENSE FIELDS (Spain)
W4A-SoilWorkability (Italy)
SoilSignal (UK)
SOILY (Slovenia)
Topic 2: Interoperable Geo Tagged Photo App
Topic 3: ISOBUS enabler
Topic 4: Blockchain-based solutions for agricultural applications
Topic 5: DEMETER Business process integration (BPM)
DEBBIE (UK)
CollectGood (Turkey)
OPTIFLAXIT (Belgium)
Thank you to everyone who submitted their proposals.
We are looking forward to learning more about the selected ideas and the teams behind them.
More information on each of the proposals will feature on the website soon.