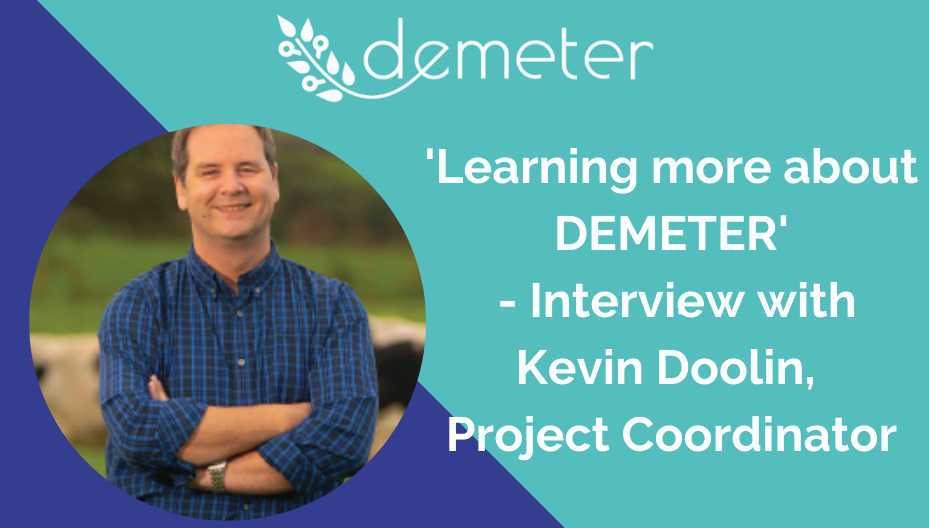 To learn more about the objectives of DEMETER and the achievements to date, we chat to Kevin Doolin, Project Coordinator of DEMETER and Director of Innovation at TSSG.
Kevin outlines how DEMETER is a significant stepping stone towards meeting some of the requirements of the EU Green Deal and helping farmers with sustainability and higher quality production with potentially less effort and more automation.
In this interview Kevin, also discusses:
– the partners involved in DEMETER and the expertise they bring;
– his role as Project Coordinator;
– DEMETER achievements to date;
– how European farmers will benefit from the DEMETER outputs;
– and the challenges of the project – including the impact of Covid19.