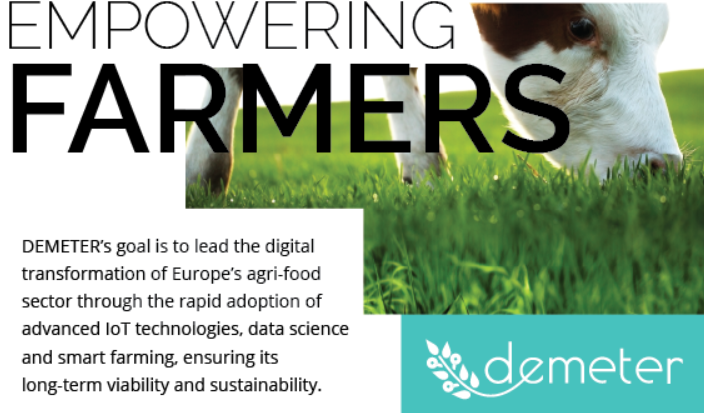 The first edition of the H2020 DEMETER project newsletter is out now.
Click here to view the newsletter and learn more about DEMETER, the pilot clusters and the progress made to date. We also catch up with one of our partners, DNET Labs, to hear more about their role in DEMETER.
If you haven't received the newsletter directly into your inbox, you can sign up here.
Don't forget to regularly visit our website and social media channels to keep up to date with all DEMETER developments.
Please get in touch at info@h2020-demeter.eu with any feedback or comments.