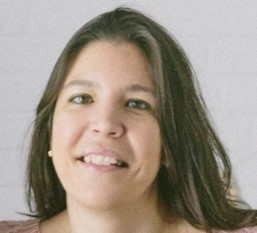 In the next edition of our interview series, we catch up with Azucena Sierra from TRAGSA Group. Azucena is the leader of the Pilot Cluster 1.
Can you tell us a bit about your organisation and your involvement in the DEMETER project?
TRAGSA Group is a company which provides the Spanish Ministry of Agriculture with engineering and infrastructure services, consultancy services and administrative support.
DEMETER is a big project with 60 partners, focused on pilots, and because of the size of the consortium, these pilots have been grouped into pilot clusters. As an expert in rural development issues, TRAGSA Group in DEMETER is involved in different pilots, leading the first pilot cluster and implementation of different enablers or components.
Can you give an overview of the pilot cluster you are involved in and the various pilot projects within it?
Cluster 1 focuses on an efficient water management system, improving the consumption of water, and energy in irrigated arable crops. There are three different pilots in cluster one, located in Spain, Greece and Romania.
More specifically, this cluster aims at an efficient and integrated management of water and energy, from sources to the end users to optimise both the quality and quantity of the resources in irrigation systems applied to irrigated and arable crops.
Also the weather predictions and the different data from Sentinel, in DEMETER we will use the distribution networks and remote control systems, in order to see water and energy needs.
Can you tell us in more detail about your pilot?
This pilot takes place in two different locations in Spain (León and Cartagena) involving also other partners; University of Murcia and Odin Solutions.
It was created with the objective of improving the irrigation systems by the use of interoperable and remote-control systems adapted to each particular condition.
The use of real time monitoring, control of water supply and energy efficiency are crucial for informed decisions from farm to fork.
Finally, what are the expected outcomes of the pilot projects in your cluster?
The Cluster 1 pilots will contribute to DEMETER objectives by showing how the farmers and cooperatives benefit from decision support to control their production more efficiently and to manage Farming Information Systems.
Also, the pilots will demonstrate the impact of digital innovation and interoperable platforms allowing the farmers to increase the possible combination of tools from different suppliers or providers.