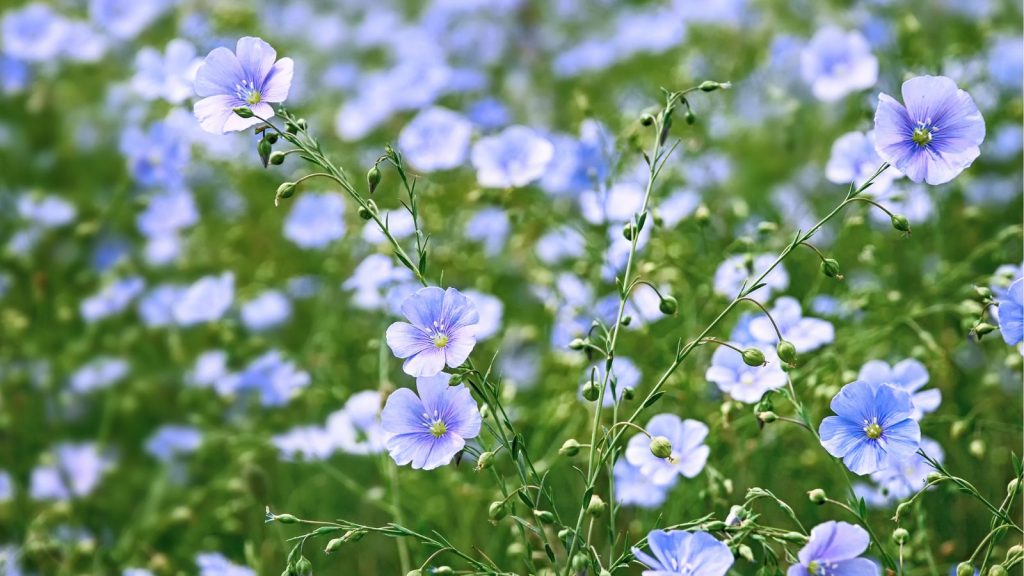 The HarvestNow project was one of the five successful pilots chosen to join the DEMETER project as part of Open Call #2 DEPLOY.
The HarvestNow project consortium wants to help flax farmers determine the best possible harvest time on their fields. The best possible harvest time is determined by different factors. They want to give farmers a very easy to use tool to help them determine the best harvest time for all their flax fields. This will be achieved by combining several components already available within the DEMETER services offering with the expert knowledge of some flax farmers.
They will also use yield measurement to assess the quality of the decision-making system. At the end of the season all the information gathered will be made available to the farmer and other stakeholders by offering a DEMETER enabled sharing webservice.
This project is considered as one of the first projects in flax agriculture where data is placed centrally, helping farmers in their day-to-day job, while also making them more aware of data driven agriculture, which will become more and more important in the future according to the consortium.
The consortium combines end-users, a machine company and IT company. As the project is steered and led by an end-user company, HarvestNow are convinced that real value and usage will be made possible
We spoke with Koen Uyttenhove (KU) from ODYC, and Marion & Didier Dewynter (MD/DD), Founders of SAS Dewynter about the HarvestNow project and the adoption of digital technologies on farms.
Can you outline the main benefit of this project and the technology developed?
KU: The main benefit is to increase yield by optimising harvest planning for the different hemp and flax fields
What changes have you seen in farming in the last decade?
KU: Slowly new digital technologies are coming into place, so these tools like the one we are developing are getting more interest.
In your opinion, what are the biggest drivers in encouraging farmers to adopt digital technologies?
KU: They want to see administrative simplification and have decision support for their daily actions. Only showing data is not sufficient, we need to provide tangible information.
What are farmers' biggest concerns when adopting digital technologies?
KU: Data ownership is a critical element and farmers are still sometimes reluctant to share data
MD/DD: For minor crops like hemp and flex we need to start with data to further improve the yield of fields
What support and added value did you receive from DEMETER?
KU: The availability of services which can be quickly integrated to make an innovative solution
What advice would you give other farmers considering adopting technologies on their farms?
MD/DD: Try this tool, so you can see the value … maybe this will open up new insights which will surprise you.
What are the next steps for you in terms of exploiting the technology developed or adopted?
KU: We want to link with external FMIS to have more input to integrate field definition, and also connect further with data sharing platforms. We will also look at further dissemination to farmers.
Learn more about the HarvestNow project.