With only seven years to 2030, empowering women and ensuring gender equality is a vital step for ensuring an inclusive, holistic and efficient approach to the implementation of the 2030 Agenda.
According to the Food and Agriculture Organisation (FAO), women in agriculture represent around 45% of the labour force in developing countries, with the percentage rising to 60% in some regions of Asia and Africa. Yet, the level of the gender gap in agriculture is still too high, with women facing several constraints starting from land ownership rights to access to finance, training, and leadership positions in farmers' organisations and cooperatives. This is without considering all the gender-based discriminations and stereotypes they face also in their private (and working) life, which are often anchored to local cultures and beliefs.
All these issues are at the core of the World Farmers' Organisation's (WFO) work on Women, together with the strong awareness of the incredible potential women hold when given the right tools and opportunities to grow and lead.
At WFO, we strongly believe in the multifunctional role of agriculture as a sector that does much more than just producing raw commodities and food. Indeed, agriculture boosts rural development by providing food for consumers but also jobs and incomes for farmers and their families, lots of public and private goods and services for communities, and ecosystems services. Let's think for example of farm/market gardens and all the activities related to social farming or care farming, the approach that, starting from agricultural resources, aims at providing social services in rural areas, including therapy, rehabilitation, learning, to increase social integration.
Female farmers across the world take care of their families, communities, local traditions and culture, and biodiversity, carrying the burden of significant responsibilities while providing key services, although often not enough recognised, to the rural areas they live in.  For example, women are often those who initiate social farming activities in their communities, providing various services, fostering other rural women's access to economic activities by providing them with job opportunities and contributing to the overall social and economic development of rural areas.
With this in mind and to continuously value their role, in 2013, the WFO General Assembly, the highest decision making body farmers in the world, decided to establish a Women Committee, composed by members from all the six WFO constituencies (North America, Oceania, Asia, Europe, Africa, Latin America) which meet periodically to discuss women farmers' issues in their respective constituencies as well as finding and sharing a common global vision when WFO is called to represent the global farmers' community in agriculture-related international policy processes (i.e. United Nations Decade of Family Farming 2019-2028, Committee on the Status of Women, CSW, High-Level Political Forum, HLPF). Also, to strengthen women farmers' advocacy at all levels, the WFO General Assembly in 2013 adopted a policy document on women which contained the vision, needs, challenges and calls for action collected by WFO members. As the years went by and attitudes changed, WFO members came together for the WFO general assembly in Budapest to discuss and adopt a revised and updated policy document to promote women empowerment, enhancing women farmers' role in the farming sector and eliminating social, cultural and economic barriers that prevent women from fully pursue their objectives both in personal and working life.
Among the recommendations to governments and other relevant stakeholders, the following was highlighted:
Creation of an enabling environment to foster women empowerment, increasing women's leadership and entrepreneurial skills, thus contributing to the overall sustainable development of food systems.
Design and implementation of policies and tailored programs that contribute to strengthening women's roles and impact by encouraging respectful norms and non-discriminatory behaviors, thus enhancing equal access to services, market, education, capacity building, social protection and insurance schemes, child-care facilities, therefore protecting women's rights and opportunities.
Recognition of the multiple roles played by women, at family and community level, as well as the unpaid work they do at household level and in family farms and the need for organisations, including farmers' organisations and cooperatives, to apply the right conditions to guarantee equality in salaries and job opportunities.
Furthermore, during the WFO General Assembly in Luxembourg in 2019, WFO wanted to honour all the women farmers who are contributing to a better agricultural sector and a better world through their leadership in farmers' organisations. To mark their recognition, a tree was planted for each of them marked with their name. This gesture will forever be online, visible in a digital garden, to honour them and thank them for all the work they do in the farming sector daily.
It is key that women farmers get more and more opportunities to participate in leadership roles as well as policy-making processes from local to global levels, through equitable and inclusive policies, programs, investments, trainings, and social measures.
This is what needs to change. The agriculture of tomorrow, as well as the whole of society, they will increasingly have to give space to the voice, energy, forwardness, resilience, creativity of women as this is the only way towards a more inclusive and conscious world and more resilient and sustainable food systems.
As we successfully empower more women and girls in agriculture, we will accelerate and increase the progress to achieve the 2030 Agenda – much like how a rising tide lifts all boats.
___________________________________________________________________________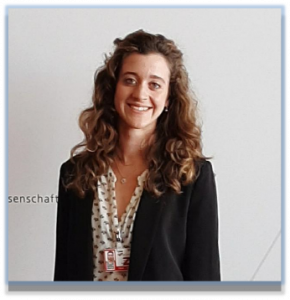 This article is written by Maria Giulia De Castro Advocacy Policy and Partnership Officer, WFO