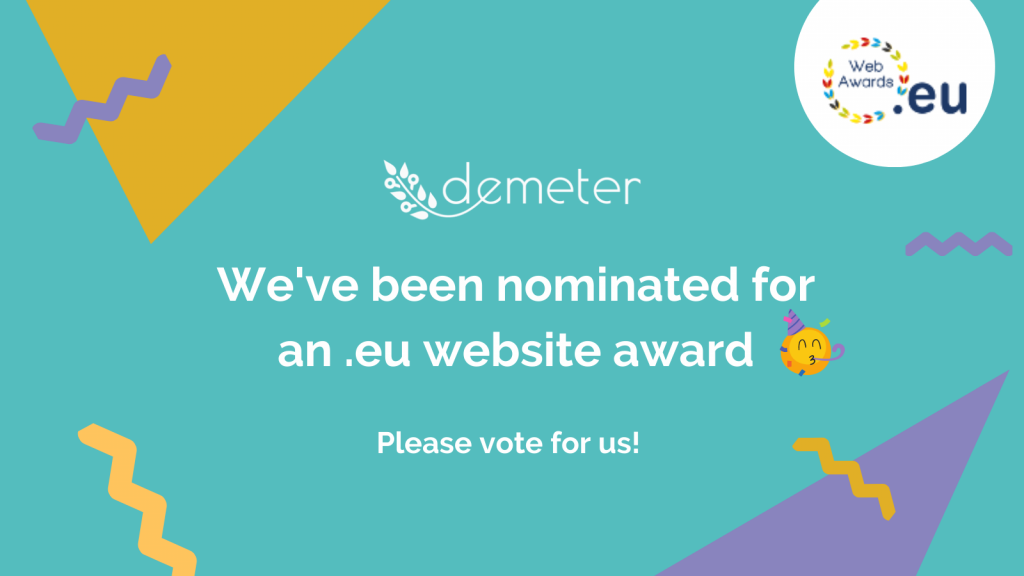 The DEMETER website (www.h2020-demeter.eu) has been nominated for an .eu Website Award. The .eu Web Awards are an online competition, launched in 2014 and designed to acknowledge the best websites, using the .eu, .ею or .ευ extensions, in six dynamic categories.
We are nominated in the 'Better World' category.
Voting is open until 5th August 2021 with finalists revealed on 16th August.
If you have a spare few seconds, please vote for us here
All votes are greatly appreciated.