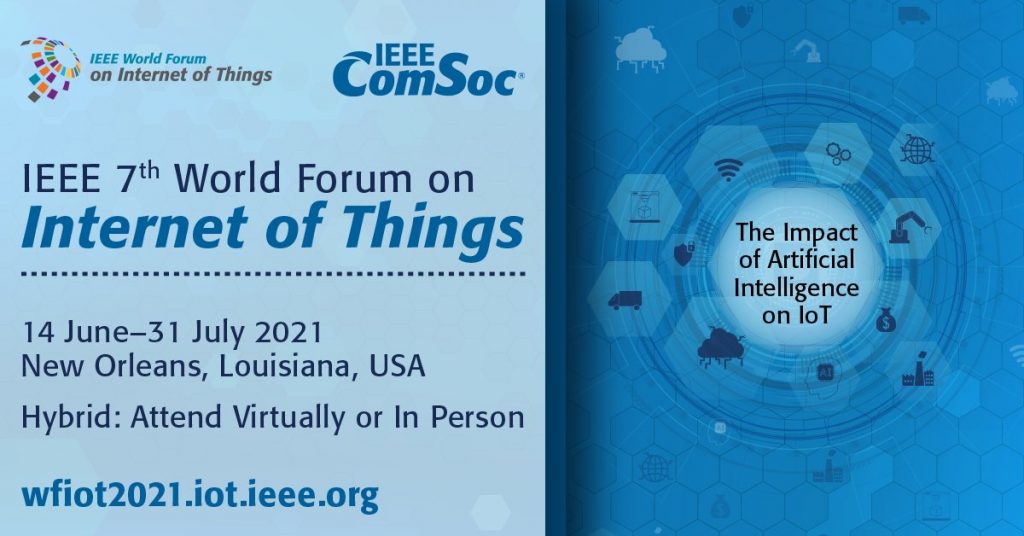 DEMETER participated at the 2021 IEEE 7th World Forum on Internet of Things which is taking place from 14th June to 31st July 2021. In the plenary panel on 'European IoT Research and Large-Scale Pilots – Lessons Learned and Future Research Perspectives" an overview of the European Community research program achievements and plans for the Internet of Things was provided. The session presented lessons learned from European research projects and from the EU Internet of Things large scale pilots.  Kevin Doolin, DEMETER coordinator, gave a Smart Agriculture perspective discussing the DEMETER project, its overarching objectives and the piloting activities.
The session also discussed the future EU research roadmap on Internet of Things, Edge, and Cloud Computing foreseen in the upcoming European research program. It specifically discussed and explored the options to strengthen international cooperation for the Internet of Things and Networking Technology research domains, from an international research infrastructure perspective. The session concluded with an open discussion with the participants.
Kevin's presentation is available here.