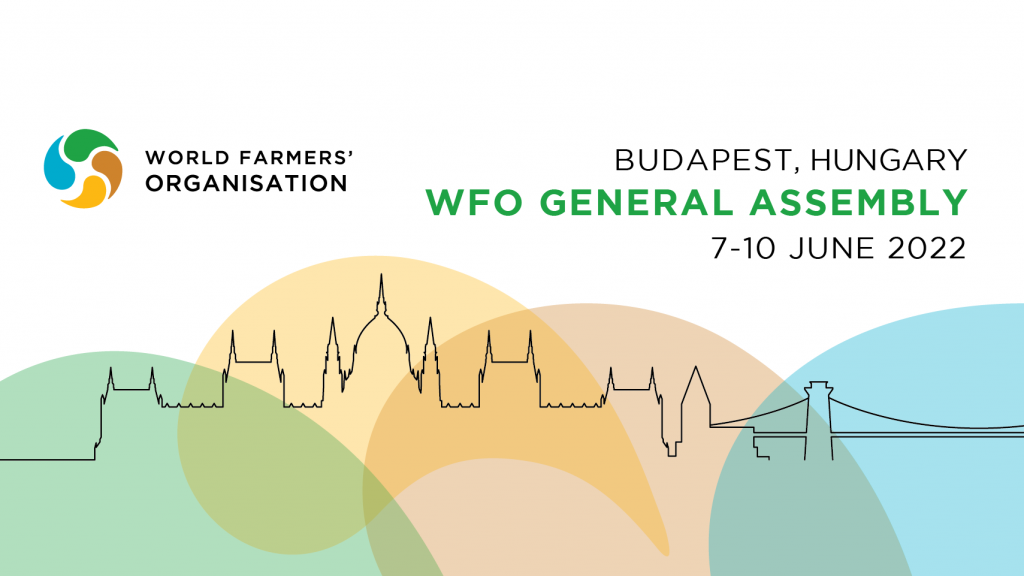 The 2022 World Farmers' Organisation General Assembly will take place in Budapest, Hungary, from June 7 to 10, 2022.
DEMETER will be participating with an exhibition booth at the event and will also take part in the thematic session (plenary) 'Innovative Solutions and Business Models to Enable a Farmer-Driven Digital Transformation of Agriculture' moderated by Dimitri Houtart, BBC Rural Affairs Champion.
The WFO General Assembly represents a unique gathering for the worldwide farmers' community. It annually convenes farmers' leaders from all over the world, high-level representatives of international organisations, governments, private sector entities and civil society. They meet to discuss, share, and exchange visions and ideas on challenges and opportunities characterising the agricultural sector at the global level.
More information on the event is available here.