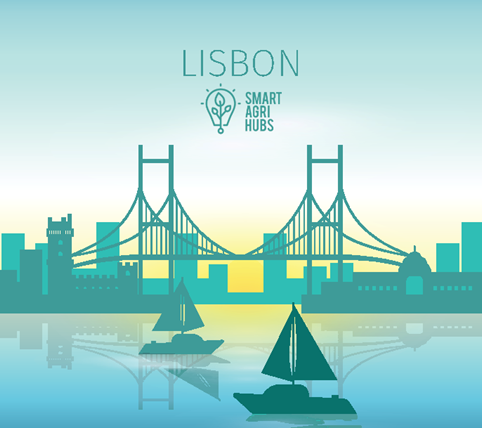 Save the Date!
The SmartAgriHubs project has confirmed its final event will take place in Lisbon from 26th to 28th September 2022.
SmartAgriHubs is a €20M EU project under the Horizon 2020 instrument, and brings together a consortium of well over 164 partners in the European agri-food sector. The project aims to realise the digitisation of European agriculture by fostering an agricultural innovation ecosystem dedicated to excellence, sustainability and success.
One of the most valuable assets of SmartAgriHubs (SAH) is that it connects the Digital Innovation Hubs and the digital innovators of the European agri-food sector. Therefore, in the programme of the event, there will be several workshops organised by SAH consortium but also networking opportunities and contributions from other projects with a similar scope.
DEMETER is delighted to be participating in the event's Synergy Days during the final event.
More information on the programme and the DEMETER activities will follow over the coming dates.