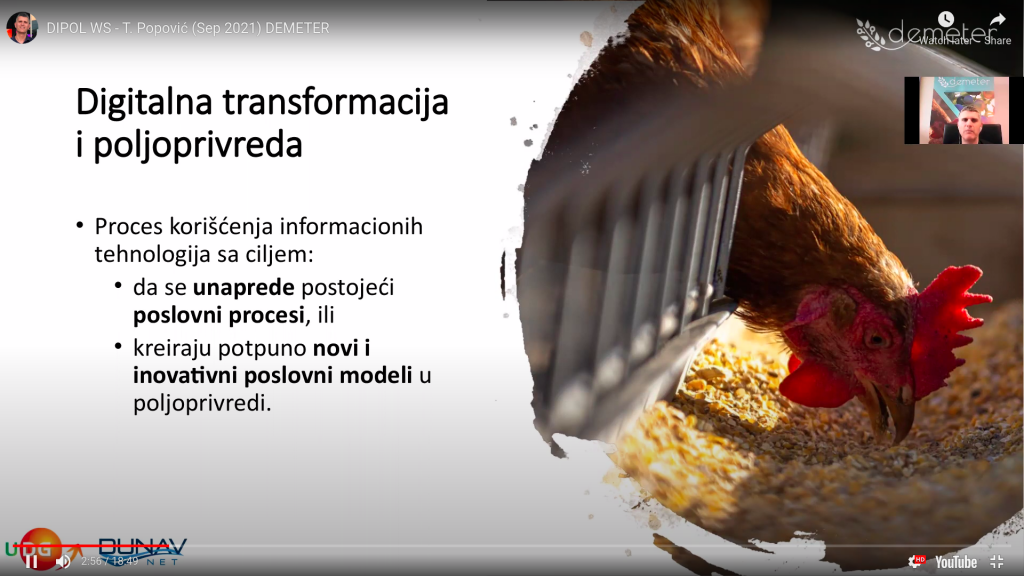 FoodHub Centre of Excellence and Faculty for Information Systems and Technologies at the University of Donja Gorica organized a workshop on Digitalization in Agriculture and Food Supply Chain. This was an online event managed through Moodle LMS platform during October 7-15, 2021.
There was over 50 attendees, mainly students and faculty members, but also some representatives from the industry. The organization of the event was done in the context of DIPOL project sponsored by the Ministry of Science of Montenegro.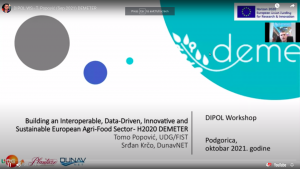 UDG and DNET were responsible for the realization of the event. During the workshop, there were two presentations related to the DEMETER project. Prof. Antonio Skarmeta of University of Murcia gave a talk on IOT-based water management in smart agriculture. Dr. Tomo Popovic gave an overall presentation of the DEMETER project.