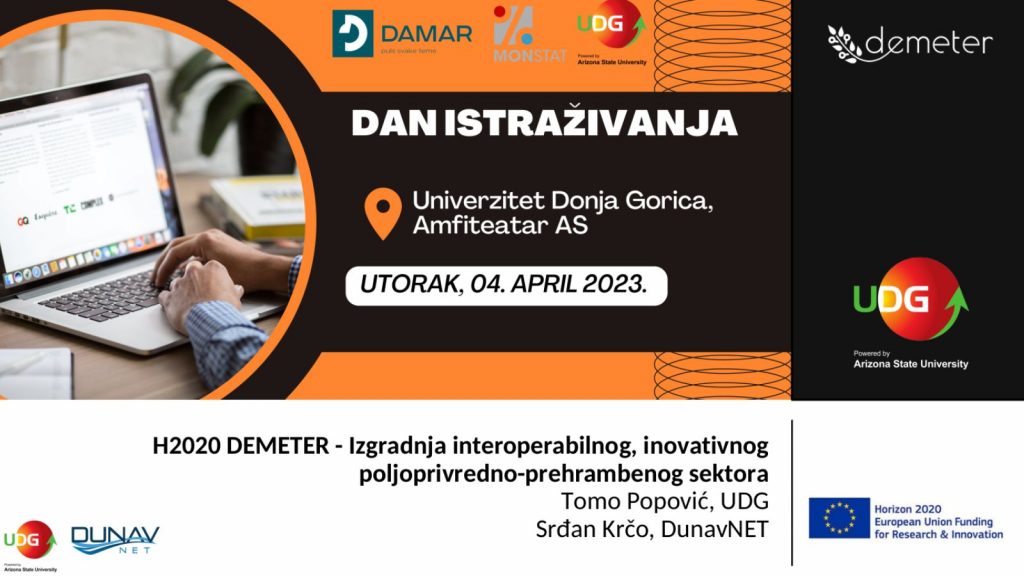 University of Donja Gorica (UDG) together with MONSTAT (Statistical Office of Montenegro) and DAMAR (Research agency) recently organized the 11th annual Research Day event, traditionally held on 4 April.
The objective of Research Day is to enable students and the wider public to learn more about research activities conducted in Montenegro, and the methodology used, and data gathered in those research activities that could be used in academic and research papers. In addition, Research Day is organized to improve the quality and quantity of scientific research activities, promoting the research of Montenegrin scientists, and stimulating young researchers.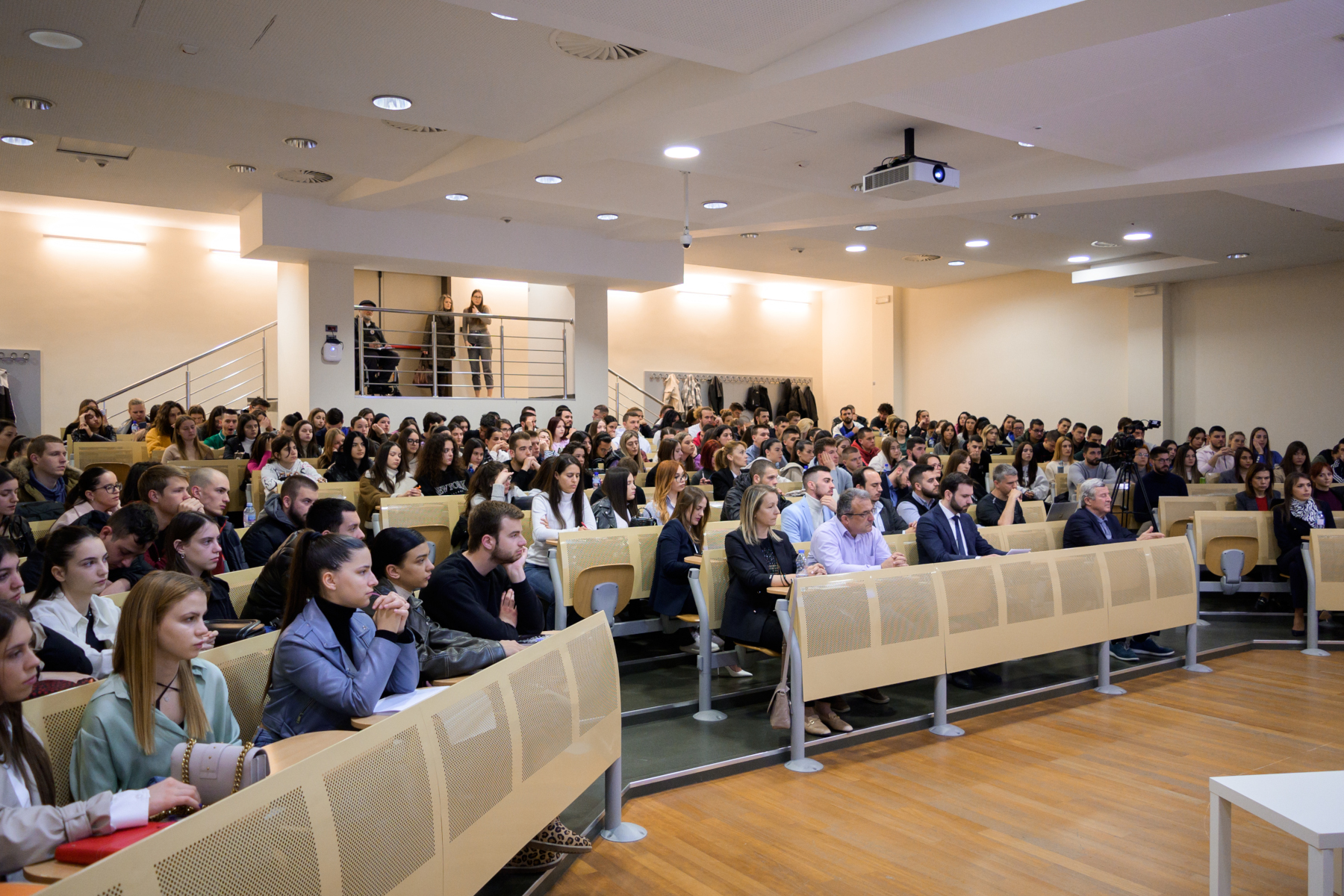 The DEMETER project was featured in a separate presentation prepared by UDG and DunavNET (DNET) that was a part of the second panel session focused on research projects. There were approximately 280 attendees from academia, industry and public sector.