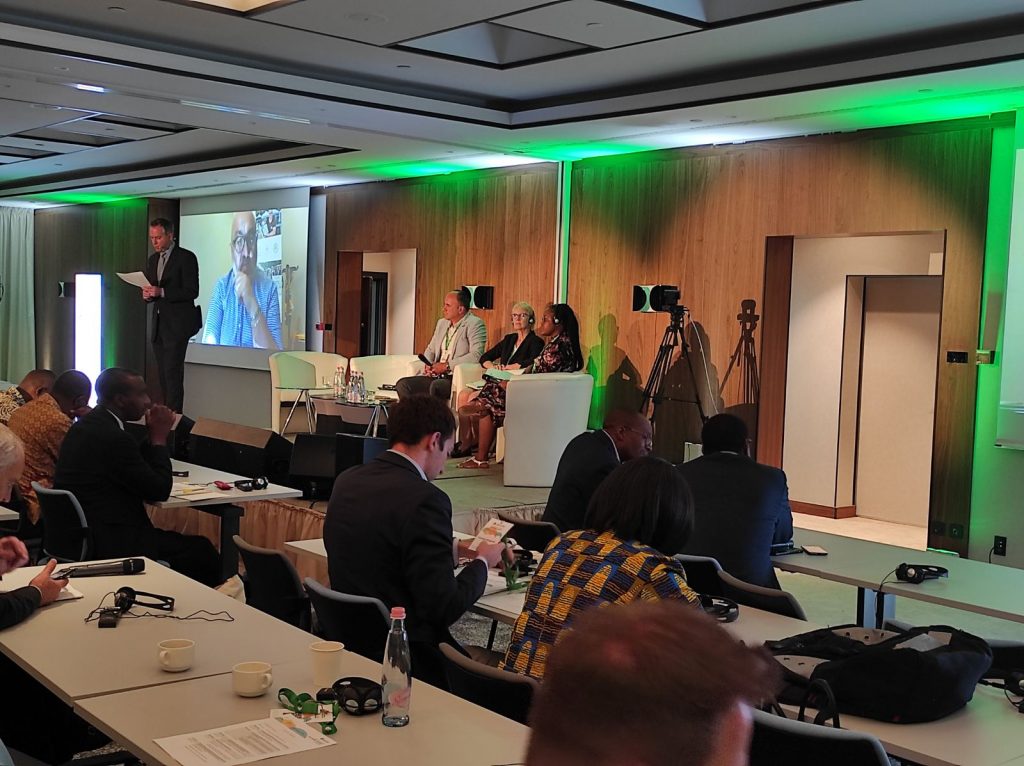 The World Farmers' Organization held a General Assembly in Budapest from June 7th to 10th, 2022 with more than 200 participants attended (farmers from all over the world, farmer associations, high-level representatives of international organizations, governments, and private sector entities).
The DEMETER project was presented at an exhibition booth and during the session "Innovative Solutions and Business Models to Enable a Farmer-driven Digital Transformation of Agriculture" where Srđan Krčo, CEO of DunavNET explained the DEMETER project main goals, outcomes achieved so far, and lessons learnt. Also, he presented an important role of DEMETER in digital transformation of Europe's agri-food sector through the adoption of advanced IoT technologies, data science and smart farming thus ensuring its long-term viability and sustainability. Furthermore, food systems' transformation and innovation were discussed as well as innovative solutions and business models able to push a farmer-driven digital transformation of agriculture. The session speakers linked experiences and farmers' expectations helping the attendees to better understand the main problems and also what are the main drivers for digital solution adoptions across all agri-food sector. Deployment of innovative solutions put several interesting questions on the table, from the affordability and utilization of innovative technologies to the support and technology level knowledge needed for using such innovative services.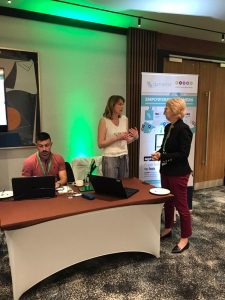 During the WFO General Assembly, at the exhibition booth, DEMETER's role in digital transformation of Europe's agri-food sector was presented through farmers' angle. Attendees had an opportunity to share their expectations and concerns regarding the implementation of digital solutions in everyday practice and to learn how DEMETER pilots are organized from that perspective and the first impressions that pilots' farmers have were shared through the videos presented. Acceptance of digital technologies by farmers is highly dependent of government policies and support provided. Initial investment in digital solutions, especially for small farmers, were stressed as the main problem especially in those countries where governments have not yet recognized the full potential of digital technologies and accordingly didn't adequately support farmers by adoption of policies that will accelerate transformation (e.g., subsidies). In countries with higher development level, the main concerns are related to data security, which takes more and more space in debates as digital solutions become more present in agri-food sector.