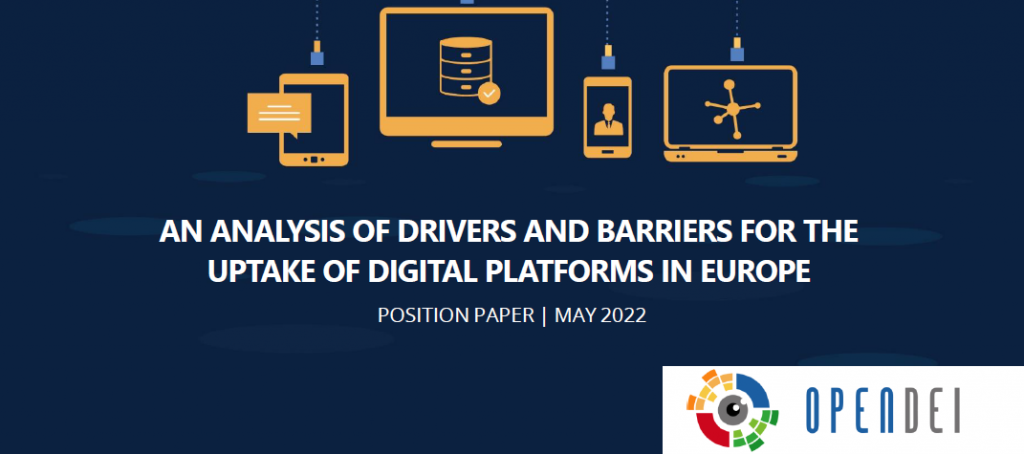 A recent position paper from Open DEI investigates the major internal and external factors that could facilitate or hinder the adoption of digital platforms by European organizations across four sectors of Manufacturing, Energy, Agri-food and Healthcare. The DEMETER project collaborated on the paper from an agrifood perspective.
The paper also provides a broader cross-domain perspective of such drivers and barriers that are not sector-specific but rather common and existent among different sectors. The paper was developed under the coordination and leadership of Task Force 4 lead by IDC of the Horizon 2020 project "OPEN DEI- Aligning Reference Architectures, Open Platforms, and Large-Scale Pilots in Digitalizing European Industry" with a solid collaboration of more than 30 experts of digital transformation and digital platforms representing more than 20 organizations from 10 Horizon 2020 projects and related initiatives.
The paper provides a set of recommendation to address the defined barriers and to facilitate and accelerate the uptake of digital platforms across European organizations in different sectors.
Download the paper here.