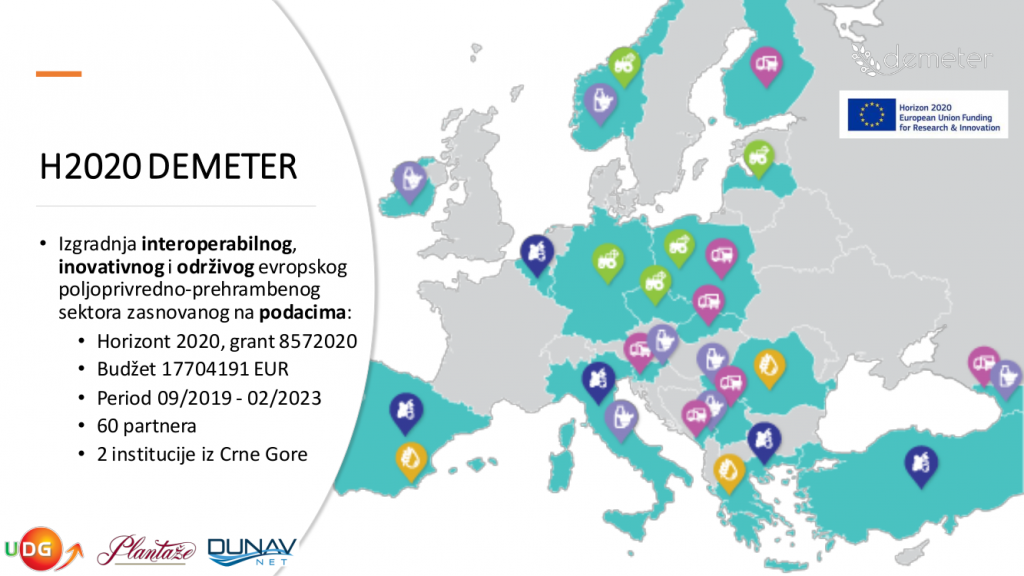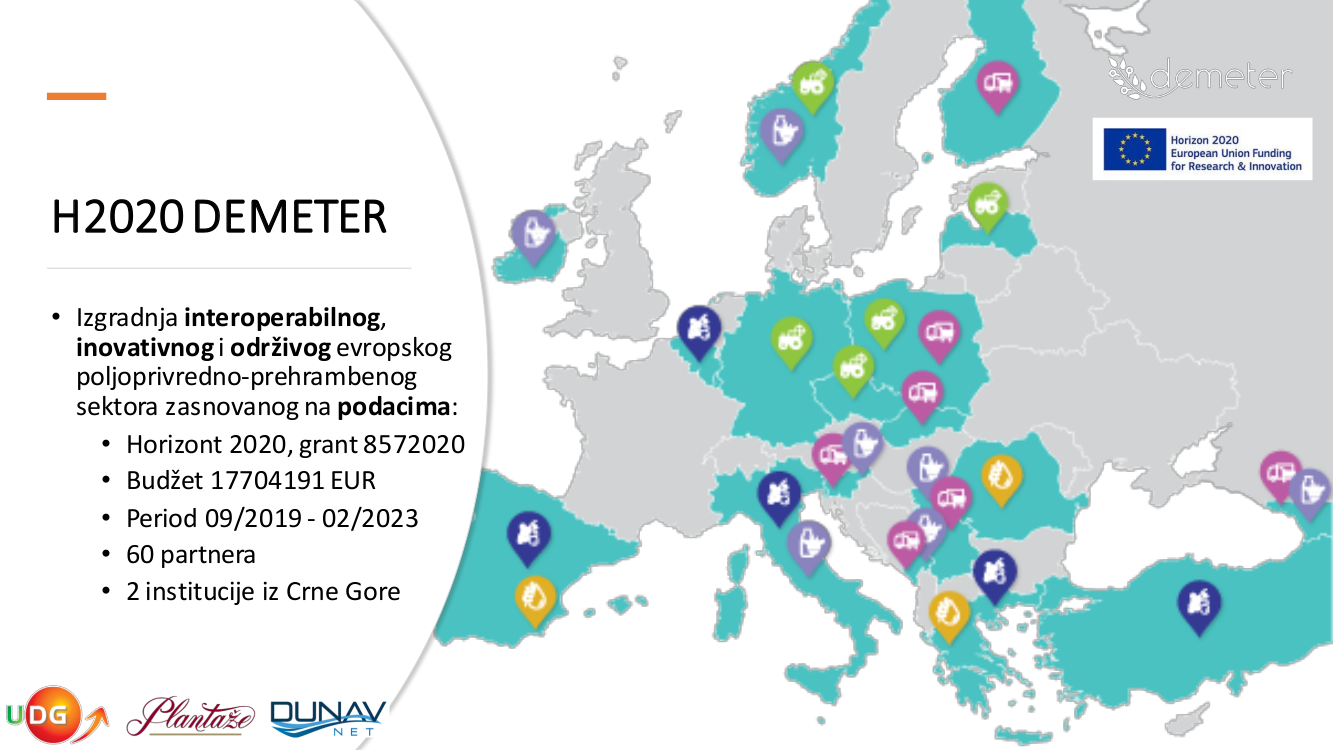 The DEMETER project was presented during the IEEE Conference on Information Technology IT2021.
The presentation took place on 17th February 2021, during a special session dedicated to presenting the project and the activities currently implemented in Montenegro. The presentation was prepared by UDG, Plantaze and DNET.
More on the IT 2021 conference can be found here.
The conference program is available at the following link.