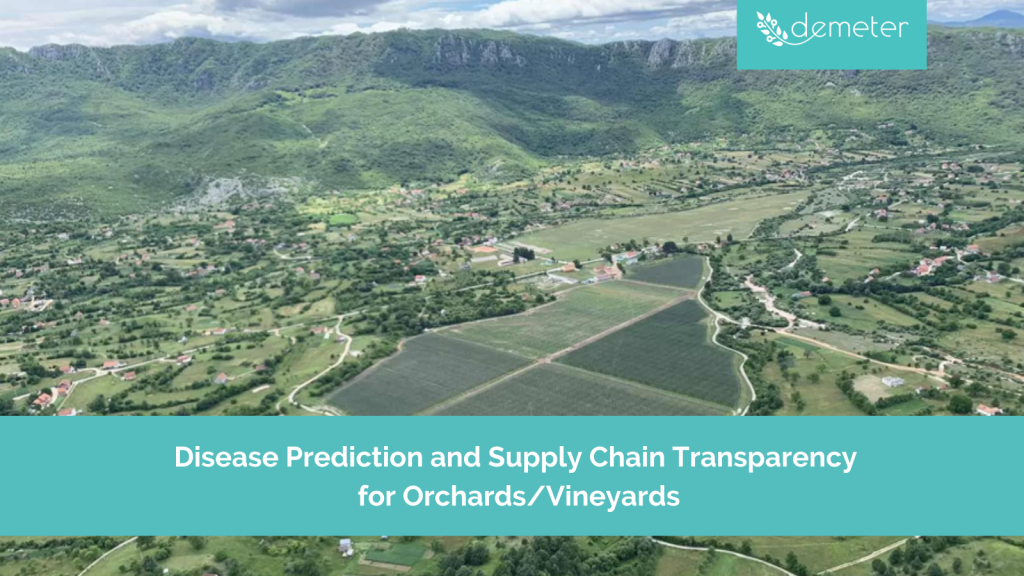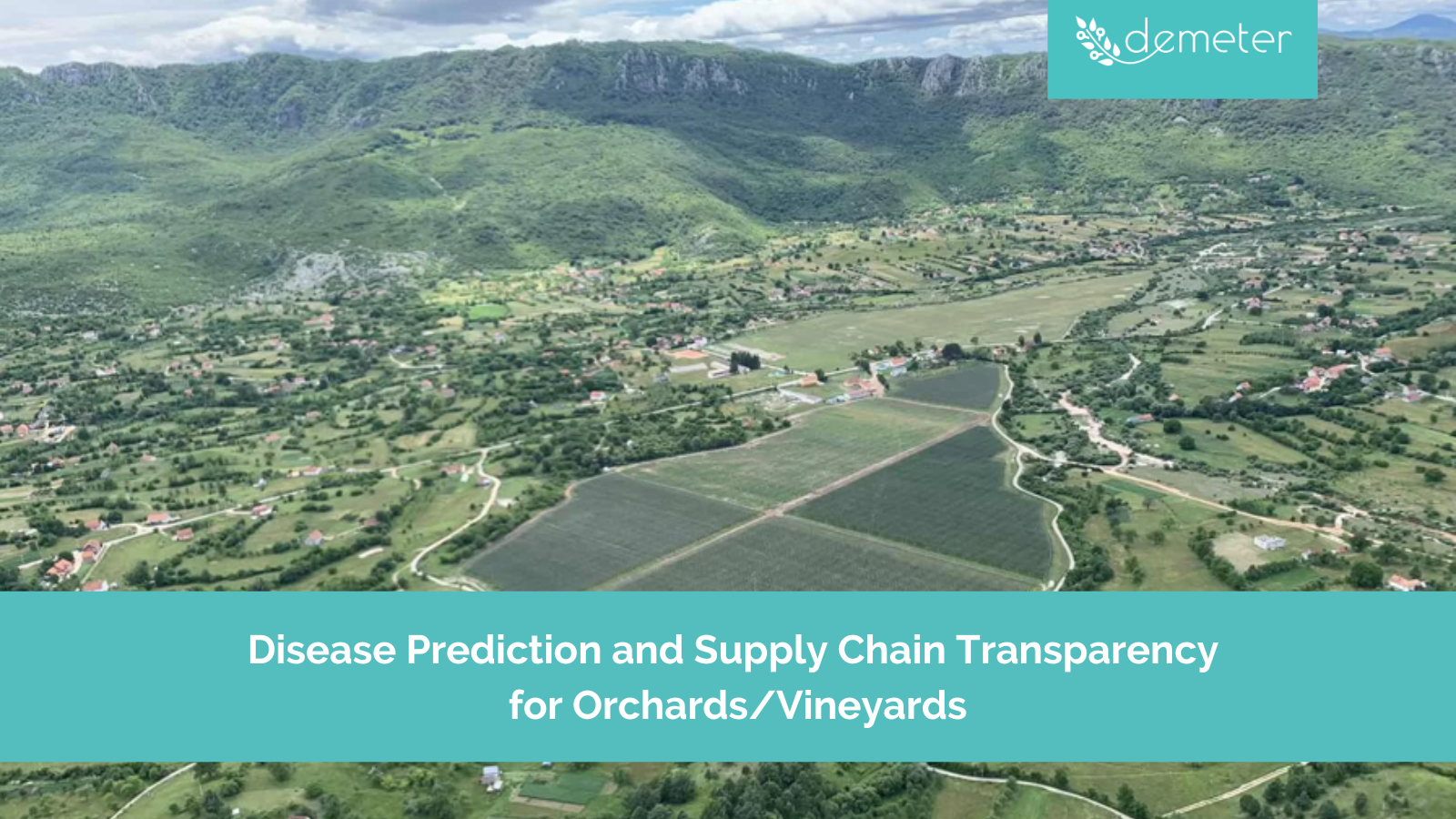 Researchers from University of Donja Gorica and DunavNET installed the latest IoT equipment for monitoring soil moisture, air conditions, and pheromone traps with cameras. The equipment is integrated with the AgroNET platform that has been used in Nase voce for some time. This new setup covers the parcels recently added to the orchards.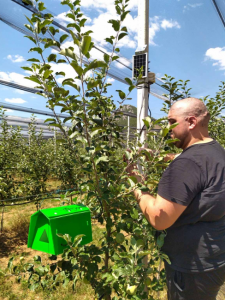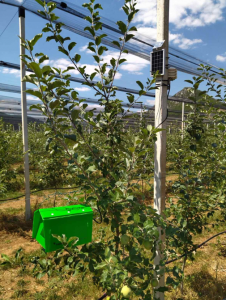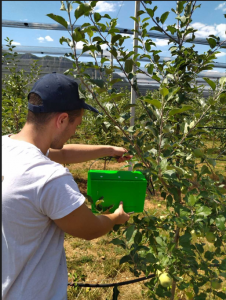 This pilot focuses on complete farm management in vineyards and orchards, providing pest and disease management tools to optimise pesticide usage and increase crop quality. Furthermore, pesticide usage data is collected and stored to enable a transparent supply chain.
The pilot will result in pesticide usage optimisation, leading to a decrease in costs and an increase in the quality of the various fruits and grapes. It will also deliver a trustworthy supply chain based on collected information from all stakeholders.