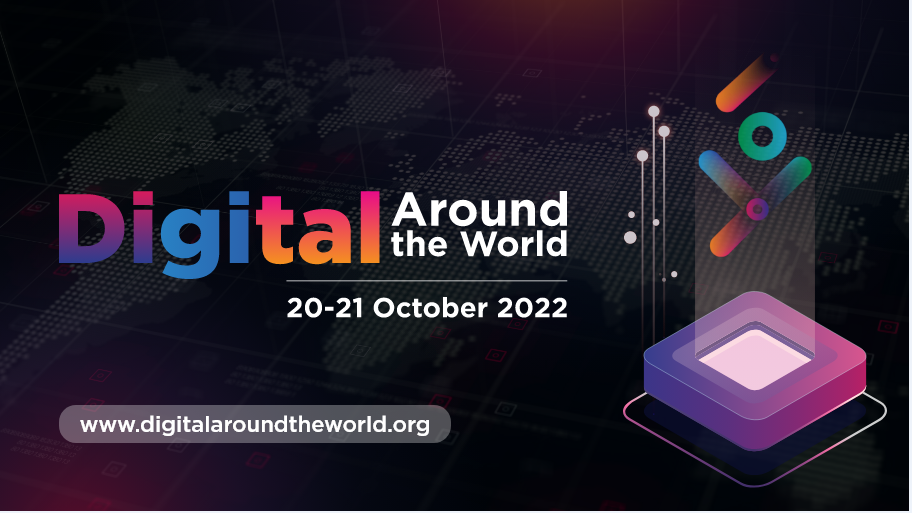 The 3rd edition of the Digital around the World conference will be held on October 20-21, 2022. The conference is a unique 24-hour non-stop virtual event on the latest trends in digital transformation. A worldwide community of industry experts, researchers and specialized media will have the opportunity to follow and interact in the debates.
Thematic areas include:
Emerging Technologies for Digital Transformation
Technologies for the Good. Including multiple perspectives on:
– Smart Governance and smart economy to overcome the current Covid-19 crisis
– sustainable development by preserving the environment and our resources
– privacy and data protection by design in the new digital world
International Cooperation
DEMETER is organising the smart agriculture session taking place on 20th October at 2pm CEST. This will be an interactive panel discussion, moderated by Srdjan Krco of DEMETER and DunavNET. The panel is focused on From harvesting crops to harvesting data. Experts will discuss the following questions: Can farmers monetize data collected on their farms? How to determine fair value of data? How to ensure data privacy? How to ensure data quality? How to find relevant data?
The panel includes:
Ioanna Roussaki of DEMETER and National Technical University of Athens
Sinisa Maravic of Telekom Serbia
Laurent Tits of VITO Remote Sensing
Maria Rita Palattella of Luxembourg Institute of Science and Technology
Kieran Sullivan, Walton Institute and AgriDISCRETE Project
Register now and join the discussion
Full agenda is available here