PILOT 1.3

Smart Irrigation Service in Rice & Maize Cultivation
Smart Irrigation Service in Rice & Maize Cultivation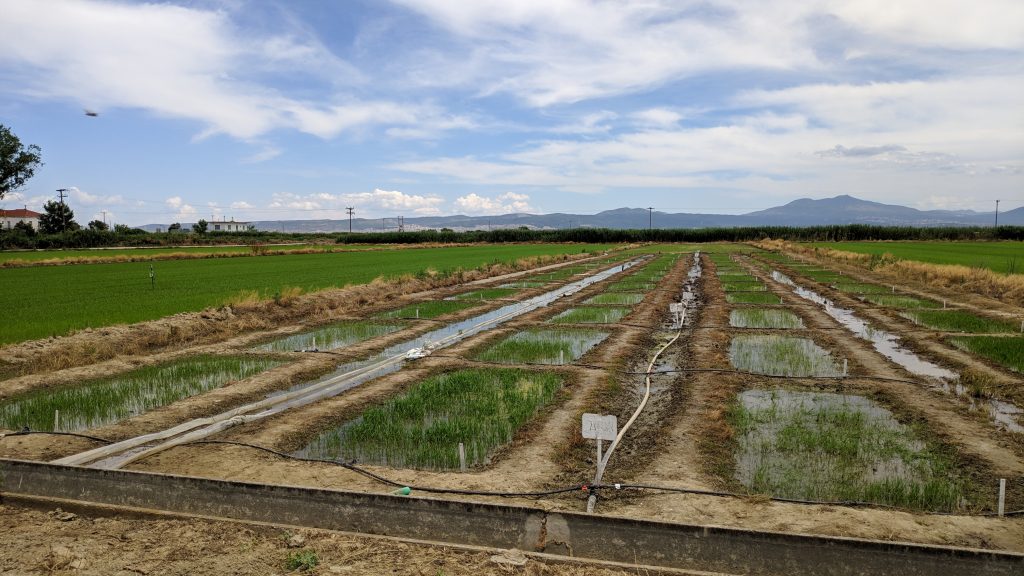 CHALLENGE
Rice is a high-input cultivation, especially in terms of irrigated water needs. Rice farmers frequently crop-rotate with maize, which also has substantial needs for irrigated water during the cultivation season. Current irrigation systems, especially for rice, are mainly based on farmers' experience and make suboptimal use of water, increasing the cultivation's cost, energy consumption particularly and the environmental footprint.
AIM
This pilot aims to maximise water use efficiency in the rice–maize crop rotation system, through the deployment of appropriate sensor systems and science-based decision making. Since irrigation is tightly linked to fertilisation, a nitrogen fertilisation advisory service is also provided by the pilot. This will lead to optimisation of the spatial distribution of nitrogen application based on the real needs of the field.
HOW
Customised in-field sensors are used for determining rice irrigation needs and remotely-controlled water electrical valves are employed for automatically optimising the irrigation. Additionally, remote sensing imagery and inputs from meteorological stations are used for determining the irrigation needs of maize crops. Sub-parcel nitrogen fertilisation needs are estimated through UAV and satellite imagery, leading to optimal fertiliser use via variable rate application machinery.
BENEFIT
The pilot will achieve increased, or standardised, crop production and improve the efficiency in the water and nitrogen fertilisation savings. This will decrease the carbon and, in general, the environmental footprint of both crops. Apart from the immediate benefits, this also adds a level of long-term investment security, especially in view of probable changes in water use strategies/policies due to the impact of climate change.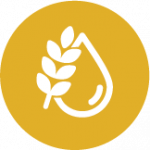 Arable
Crops
FOCUS: Water and Energy Management.

Central Macedonia region in Greece


Pilot projects run under pilot cluster one: