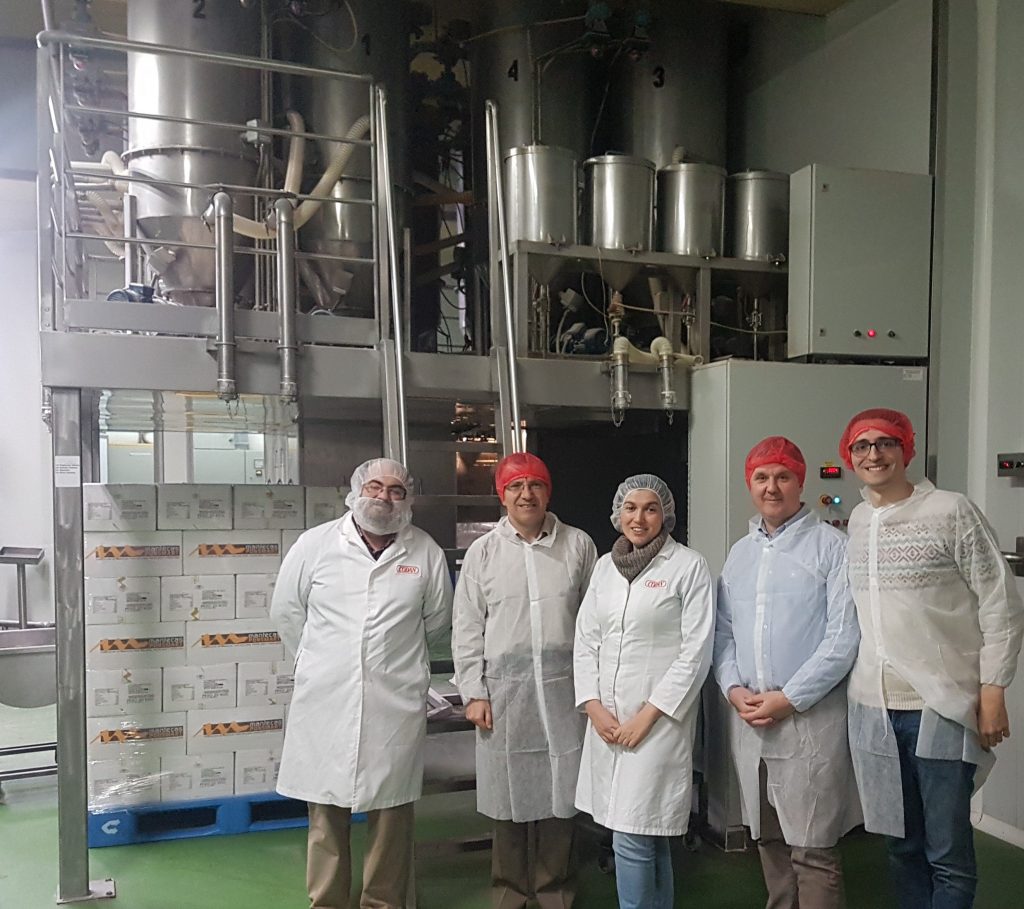 In this edition of our Interview Series, we talk to Ramón Alcarria from Universidad Politécnica de Madrid to learn more about the Pilot 5.2 that he is leading.
Can you tell us a bit about your organisation and your involvement in the DEMETER project?
The Universidad Politécnica de Madrid (UPM) is the oldest and largest Spanish technical university, with more than 4.000 faculty members, around 38.000 undergraduate students and 6.000 postgraduates. UPM's 21 Schools cover most of engineering disciplines, including Aeronautical, Agronomical, Chemical, Civil, Electrical, Electronic, Forestry, Industrial, Mechanical, Mining, Nuclear, and Naval Engineering, as well as Architecture, Computer Science and Geodesy & Cartography.
The research groups participating in DEMETER, GISAI and GRyS have extensive experience in collaborative environments and platforms, decision making, smart farming and logistics, data modelling and traceability of products and retail sectors, covering many aspects of the Agrifood chain (from farm to fork).
In addition to participating in pilots, developing two use cases, we are also collaborating in the establishment of the multi-actor approach framework and monitoring activities for Open Call newcomers.
What pilot cluster and pilot project are you involved in/leading?
We are leading Pilot 5.2, Farm of Things in Extensive Cattle Holdings. This pilot is framed under the cluster five "Supply Chain". The goal of this cluster is to run pilots across several sectors (fruit, vineyards, cattle, poultry) and to address both supply and demand sides of the supply chain. Such approach will enable validation of the interoperability of platforms and solutions used in different sectors as well as to validate interoperability of platforms used for management of on-farm and post-farm (supply chain) activities. The complete lifecycle of a product will be covered by inclusion of representatives of the recycling industry through the open call.
What is the objective of the pilot project?
Current production environments for dairy and related products suffer from problems in relation to the lack of information from farms about animal well-being, crop and soil properties, inaccuracy of animal details such as animal identification and lack of transparent production processes. In order to address this complex problem, the Pilot is divided into three uses cases that contribute to solve these objectives:
UC#1: Ensuring the optimal feeding of cows by managing animal wellness and measuring crops and soil properties (irrigation, need for fertilising).
UC#2: Improve the production management in a livestock farm integrating new technologies into the daily operations.
UC#3: The food transparency and user involvement use case intends to integrate data brokering solutions in current production systems of dairy products and pastries.
What approach are you taking?
The problem is approached from the following perspectives:
First of all, ensuring the optimal feeding of cows by managing animal wellness and measuring crops and soil properties (irrigation, need for fertilising). This is done thanks to a novel infrastructure that is deployed in Kotipelto farm (Finland). Data gathered by LoRa sensors is made available to the AFarcloud Platform for the connection of other business applications and visualization in Real time Dashboards.
In addition, we integrate new technologies (such as sensor and surveillance systems as well as new software on smart glasses and a smart watch will be implemented) into the daily operations for improving the production management in a livestock farm
Finally, to demonstrate the feasibility that the generated information can be included further in the supply chain, we integrate data brokering solutions in current production systems of dairy products and pastries, considering also end-user feedback.
What other stakeholders are involved in the pilot?
In the pilot we have a good variety of stakeholders, from domain experts such as farm managers (Kotipelto farm, Extremadura farm), to veterinarians who treat animals and who also need new technologies to facilitate their work. We also have a high involvement of those responsible for food production companies (CODAN), who have information systems and communication channels with their customers that can be improved in this project.
Finally, some consumers and experts in food production have decided to share with us some moments in the workshops that we have carried out so far.
What are the expected outcomes of the pilot project?
After a successful ending of the project we expect to have produced a better farm work organization and to have incorporated more complete information in graphic interfaces (dashboards) that can serve as a decision support system for an evaluation of the performance of the processes both in the farm, in complementary services (such as veterinarians) as well as in food production systems.