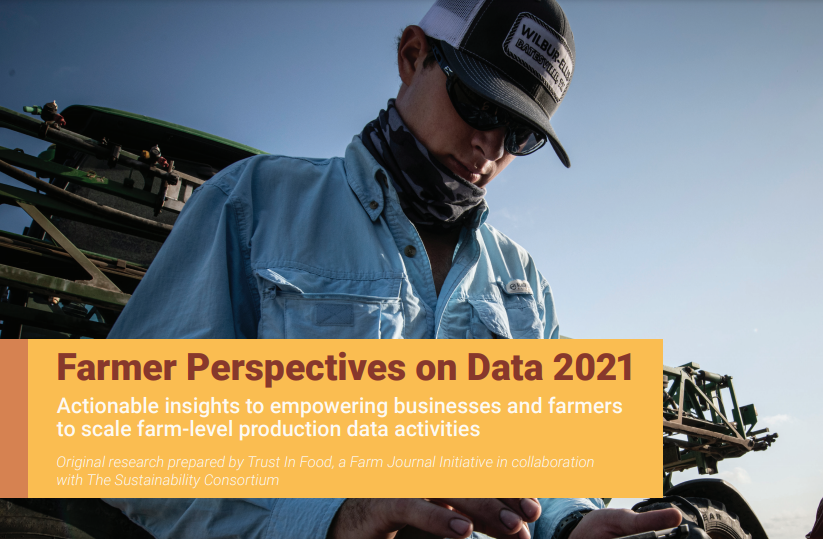 Trust in Food, Farm Journal and The Sustainability Consortium (TSC) have produced a report 'Farmer Perspectives on Data 2021' which details actionable insights to empower businesses and farmers to scale farm-level production data activities.
The lack of a robust, integrated data ecosystem that starts on the farm presents a major challenge for efforts to increase supply chain transparency, sustainability and resiliency. Not to mention, the threat of this lack of integrated data poses to the sustainability and resiliency of farm operations themselves.
Farmers' concerns about how their data will be used and shared is the single biggest issue preventing their digital transitions. Significant progress in data privacy and governance is required to overcome this barrier.
Download the report here.