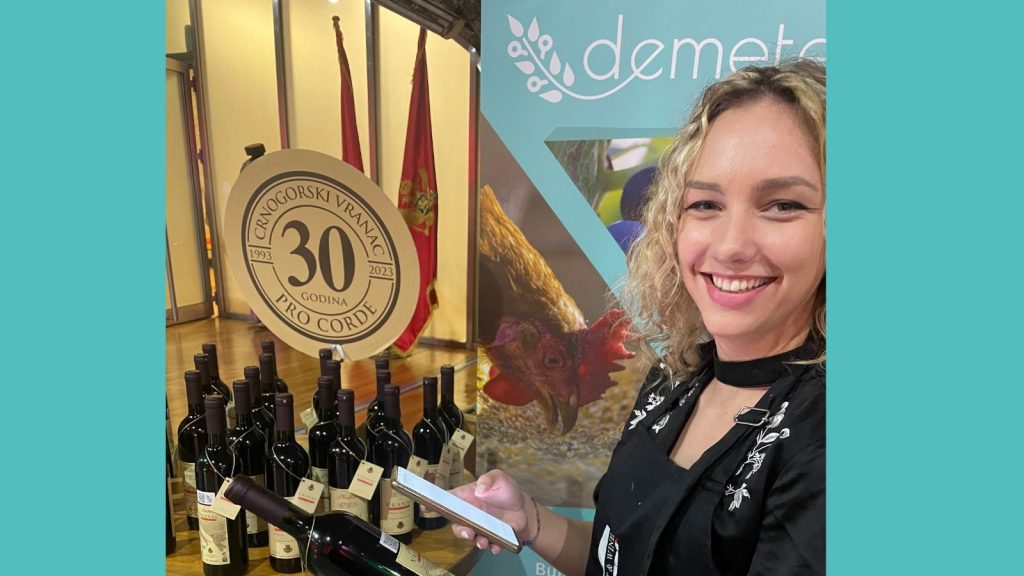 13 Jul Plantaže recently promoted the Demeter project at the summer wine and gastronomy festival "Open Cellar Day" in Šipčanik cellar on the 24th of June. At the festival, it was demonstrated how the application of digital tools can enhance the quality and productivity of winemaking production, and the application of new QR codes to their well known Vranac Pro Corde wine was promoted. H2020 DEMETER is an innovative project that focuses on the development of sustainable agriculture and the improvement of agricultural methods through the use of modern technologies.
Throughout the day visitors were invited to visit the cellar free of charge where they could enjoy wine and food tastings, music and scan the QR codes to learn basic information about the wine (chemical parameters), as well as the microlocality in which the grape for this wine is traditionally grown, confirming the originality and authenticity of the wine.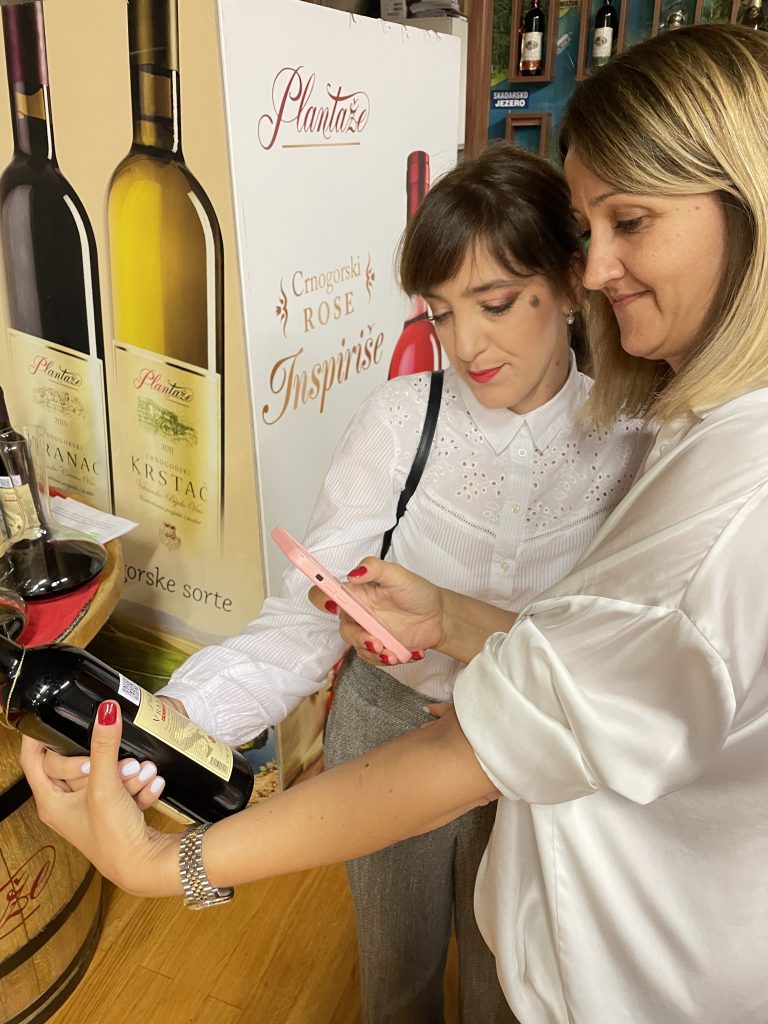 Scanning the QR code brought users to a website where they could see the following data:
Vranac Pro Corde
Wine type: red wine
Wine classification according to sugar content:  dry
Wine quality classification: controlled geographic origin
Producer: 13. jul – Plantaze a.d.
Appelation: Crna Gora, Podgorički subregion (Ćemovsko polje – mikrolokalitet Aerodrom)
Grape varieties: 100% Vranac
Vintage: 2019
Total SO2: 102,40 mg/L; Free SO2:  28,16 mg/L
Alcohol content: 14 %vol
Batch number: L1001
Number of bottles/batch: 58641
Bottling date: 07.06.2023.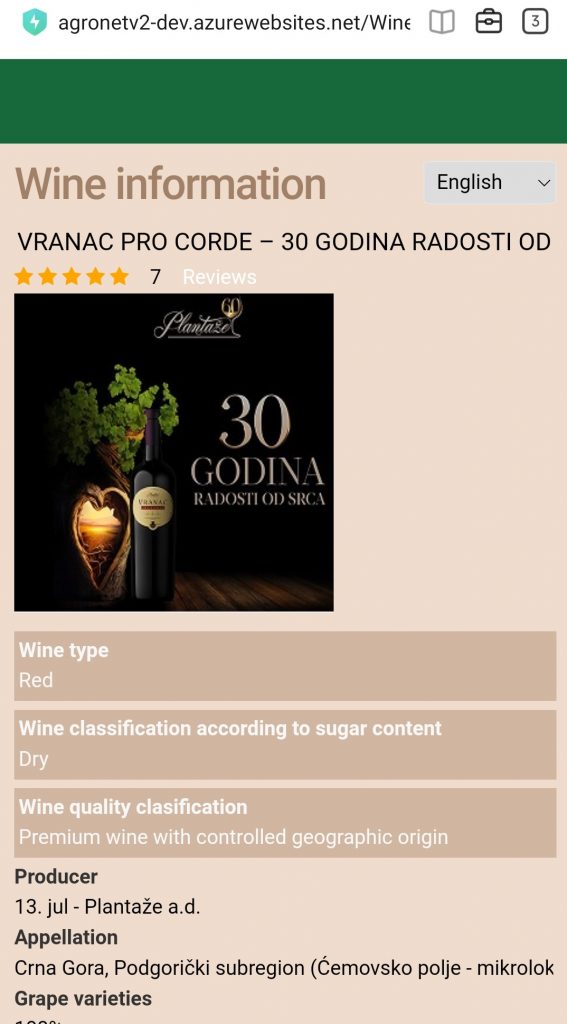 Winery 13. Jul Plantaže in cooperation with partners DunavNET from Novi Sad and with University of Donja Gorica from Podgorica worked together to prepare these QR codes, and they are part of Pilot 5.1 Disease Prediction and Supply Chain Transparency for Orchards/Vineyards.
13. Jul Plantaže this year celebrates its 60th birthday and 30 years of the wine Vranac Pro Corde. The event was a great opportunity to tell consumers the story how the wine was created and share information about the DEMETER project.
Vranac Pro Corde is a wine that represents the result of multi-year scientific research that was performed at the end of 1980s and beginning of the 1990s.  Totally new vinification technique was established through which this wine is enriched in a natural way with the bioactive compounds of polyphenols, i.e., proanthocyanidols. There are scientific results confirming that proanthocyanidols are known antioxidants with a positive influence on human health and with moderate consumption of red wine (1-2 glasses per day) beneficial effects on human health can be achieved.
It was confirmed that Vranac Pro Corde contains higher levels of these compounds in comparison to the other red wines. The wine that 13. Jul Plantaže's best-selling wine and ambassador in more than 40 countries all over the world.