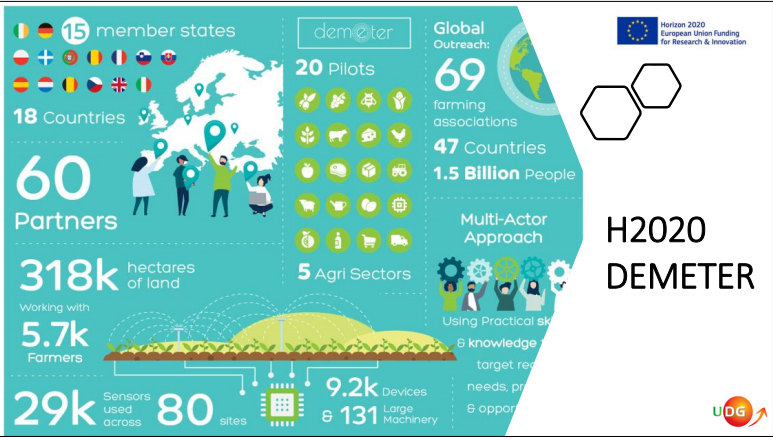 UDG (University Donja Gorica) participated in the panel titled "Smart Tags, Circular Economy and Personalization" that took place on May 12th at the Digital Summit organized by IoT Solutions World Congress. 
In this session, the use of smart tags for a circular economy and personalization was discussed.  The recent EU-wide Digital Green Certificate was outlined as the certificate will include a QR code with information about the holder's vaccination, test or recovery status as well as a digital signature to authenticate that information.
Tomo Popovic from UDG discussed the DEMETER project and explained the importance of data-driven technologies in the agriculture and food industry and ensuring interoperability between these platforms. Tomo outlined one of the pilot projects, running in Montenegro, Serbia, Georgia and Slovenia which is focused on ensuring a transparent supply chain in orchards and vineyards.
A recording of the full event is available below.