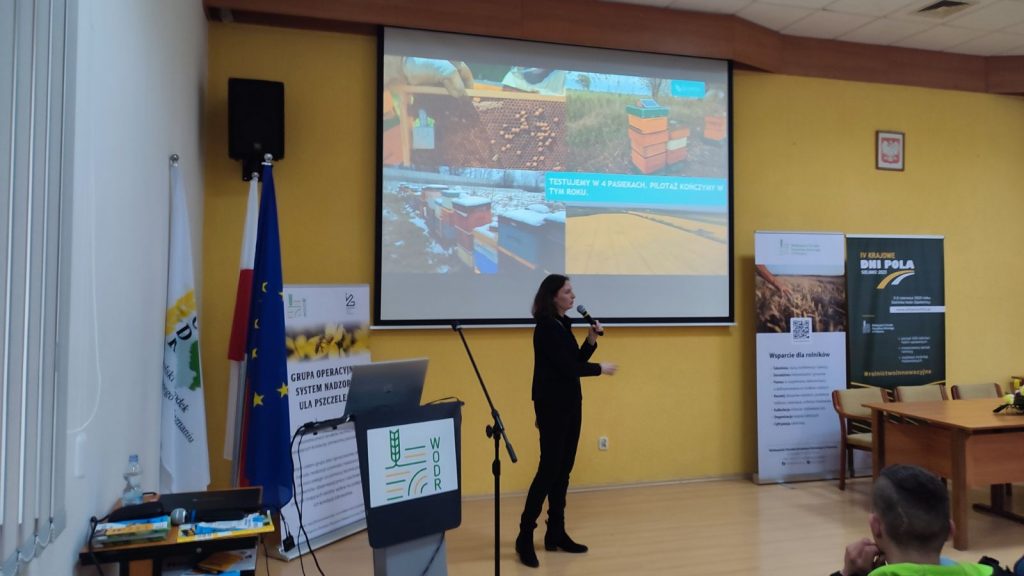 Pilot 5.3 on pollination optimisation was presented at the 29th Wielkopolska Beekeeping Forum on April 15, 2023. The event took place in Sielinko, Poland and gathered around 300 beekeepers from the region.
The event, organized by Wielkopolska Agricultural Advisory Center in Poznań (WODR) and the Provincial Beekeepers Association in Poznań, was an opportunity to share experiences and gain knowledge that beekeepers can then use in their daily practice.
Pilot partners Poznan Supercomputing and Networking Center, WODR and ControlBee, jointly presented the DEMETER pilot results to the beekeepers participating in the conference. The DEMETER pilot stand was also of great interest to beekeepers and attracted many discussions about the solution presented.