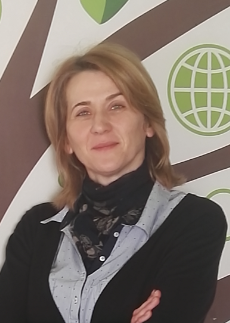 In the first of our interview series, we catch up with Senka Gajinov, product manager at DNET Labs to find out more about DNET Labs and their role in DEMETER.
Can you tell us a bit about your organisation and your involvement in the DEMETER project?
DNET Labs company is focusing on designing solutions for digital transformation of the food production chain, from farm to consumer, enabling more efficient and transparent production and the supply chain overall. In DEMETER, we are involved in architecture design, implementation of various enablers, and, of course, piloting.
What pilot cluster/ pilot project are you involved in?
We are leading Cluster 5, focusing on piloting solutions for food supply chain transparency in two domains: vineyards & orchards and poultry farms, across four countries (Georgia, Montenegro, Slovenia and Serbia). Additionally, we are responsible for the pilot focusing on chicken farm management in the Pilot Cluster 4.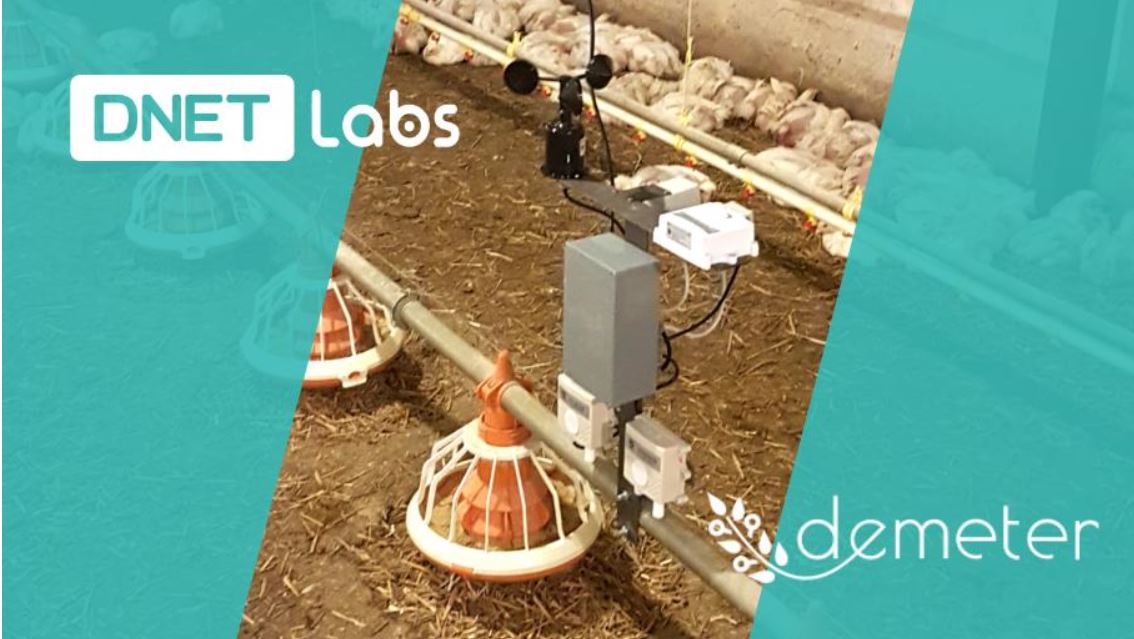 What is the objective of the pilot project?
The objective is to address both supply and demand sides of the supply chain and to validate interoperability of platforms used for management of on-farm and post-farm (supply chain) activities, both in grape/apple production and poultry production. Initially, we will be relying on the solutions provided by our company and Origin Trail to create a trustable and verifiable trail of information about the food production supply chain. Then, we will be looking to implement interfaces and interoperability mechanisms which will allow efficient exchange of modules between DEMETER partners, thus enabling more rapid expansion and creation of additional revenue streams. Last, but not the least, we are eager to validate all features from the perspective of end users (farmers), taking into account regional specifics.
When does the pilot get underway and what is the timeline involved?
We started with the activities from the very beginning of the project. Analysis of the production process in vineyards and orchards as well as at the poultry farms were done and accordingly a plan for deployment of devices was defined. Devices are delivered to our partners who are currently in the process of deploying them to pilot sites. We already activated several pilot sites, vineyards and poultry barns in Serbia. The current situation with the COVID-19 virus has slowed down the activities a bit, but despite this, we are confident that most of the pilot sites will be active and connected soon – you know, barbecues and social gatherings will be very popular after the virus crisis and it's hard to imagine those without some wine and chicken skewers 😊
What are the expected outcomes of the pilot project?
From our perspective, we expect to have fully validated solutions with implemented interoperability mechanisms and an expanded feature list. Further to that, we expect to foster existing and establish new partnerships with the initial business models in place, which will enable us to expand our market footprint. Last, but not the least, is new experience and better understanding of the needs of all stakeholders in the value chain. Another important outcome is increased awareness of the end-users communities in the pilot countries about the potential and the benefits of smart agriculture solutions, supported by concrete case studies and ROI calculations.
This interview featured in the first edition of the DEMETER newsletter. Sign up here to receive the newsletter directly to your inbox.