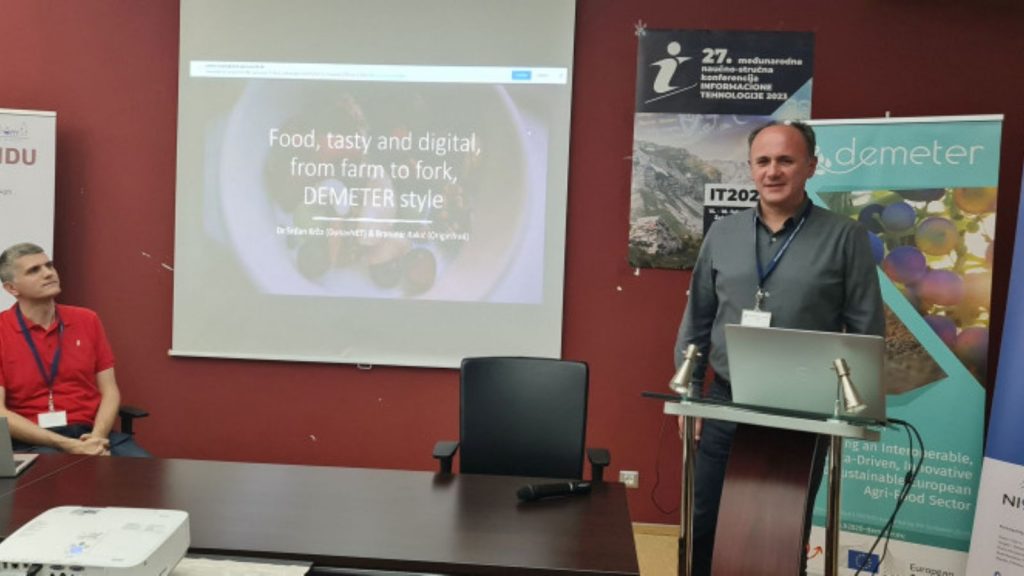 Researchers from DunavNET (DNET), OriginTrail, and University of Donja Gorica (UDG) prepared and organized a presentation of the DEMETER project at the IEEE 27th International Scientific-Technical Conference IT 2023. The presentation took place in the special session dedicated to EU projects and their results. The presentation was given by Dr Srdjan Krco and Dr Tomo Popovic.
The 27th International Scientific and Professional Conference 'Information Technologies – Present and Future' is traditionally held in Žabljak and this year it took place 15 – 18 February, 2023. The conference was organized by University of Montenegro – Faculty of Electrical Engineering, University of Donja Gorica – Faculty of Information Systems and Technologies, IT Society Montenegro, University of Belgrade – Faculty of Organizational Sciences, IEEE Association and IEEE Section for Serbia and Montenegro, with the full support of the Čikom company from Podgorica. Presentations of submitted papers and sessions took place in person in the "Gorske oči" and "Žabljakx" hotels with more than 150 participants in attendance, and also online.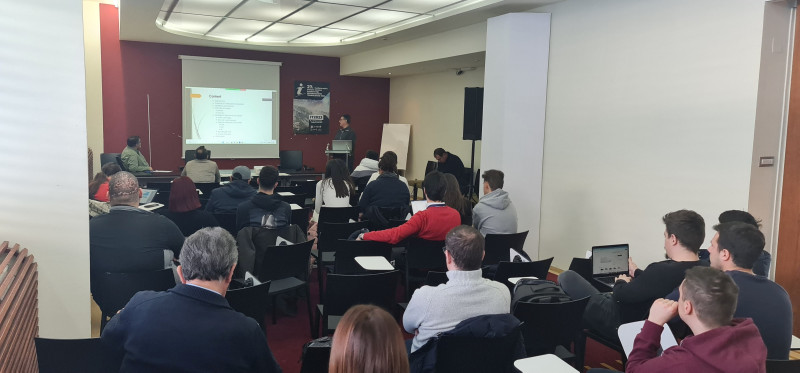 The conference hosted authors from 18 countries: Montenegro, Serbia, Croatia, Romania, Hungary, Bulgaria, Indonesia, France, Turkey, South African Republic, Saudi Arabia, USA, Japan, Cyprus, Iraq, Bahrain, Germany and Greece. Topics from various fields were covered, such as problems related to the use of wireless sensor networks, social media user behavior, QR code encryption, as well as image processing software.
A special session was dedicated to presentations of the EuroCC2 project – National Competence Centers for HPC, FoodHub Center of Excellence, two H2020-MSCA projects TRACEWINDU and ODDEA, H2020 projects NI4OS-Europe and DEMETER, Horizon Europe FishEUTrust, Eureka TRADE, Erasmus+ DigNest, and IPA HPC4S3ME.
More information about the conference is available at the following link: http://www.it.ac.me/eng/