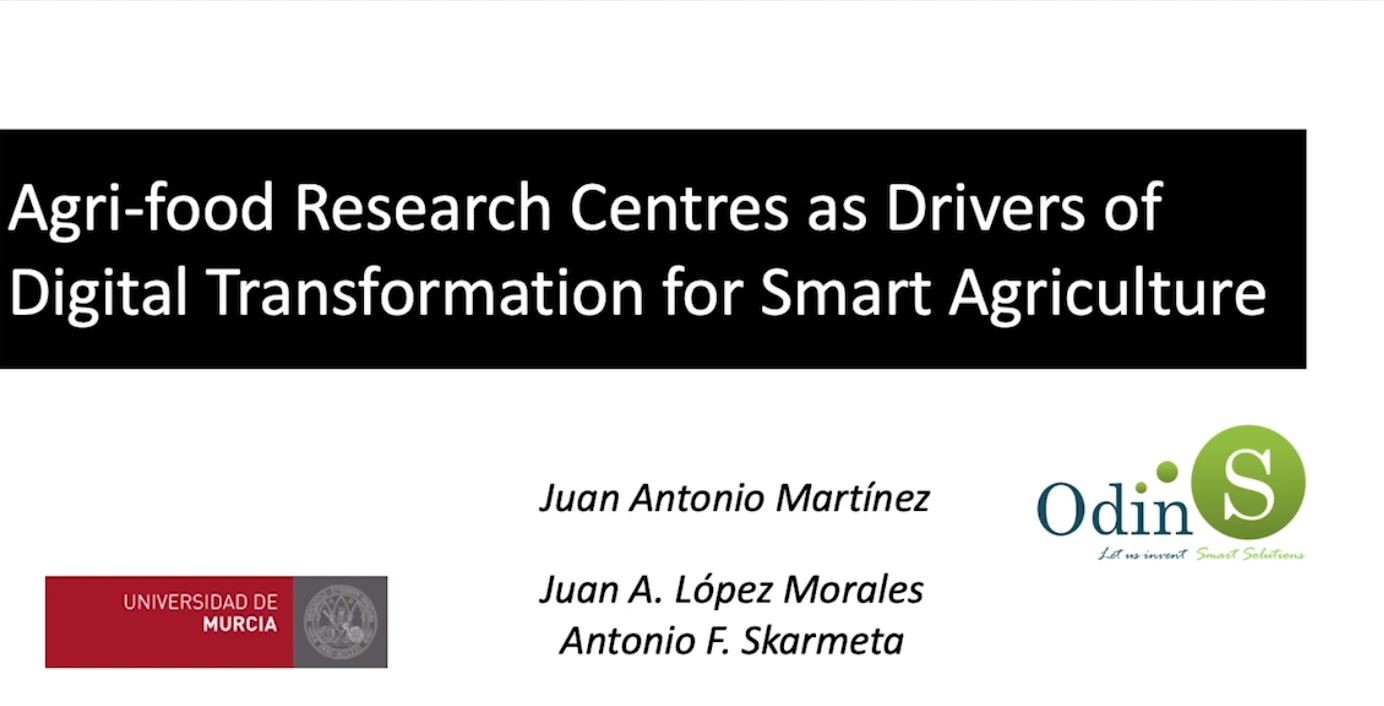 DEMETER was presented recently at the virtual Global IoT Summit (GIOTS) which took place on June 3rd. As part of the presentation on 'Agri-food Research Centres as Drivers of Digital Transformation for Smart Agriculture' by Juan Antonio Martinez of Odin Solutions (OdinS), Juan A. Lopez Morales and Antonio F. Skarmeta of University of Murcia (UMU), DEMETER was outlined.
The presentation was based on a paper, made in collaboration with University of Murcia and a research centre in the region of Murcia called IMIDA (Instituto Murciano de Investigación y Desarrollo Agrario y Alimentario), focused on research centres as drivers for innovation. This poses some interesting aspects regarding the current status of IoT in this domain, and how a misuse of this technology could lead to isolation and problems, which farmers and irrigation communities are having when they opt for privative solutions.
By contrast, this paper proposes the use of open and standard solutions, as well as a data model, so that interoperability becomes a key and innovation factor, opening a new world of possibilities in terms of exchanging information. More specifically, this proposal is based on IoT lightweight and standard protocols such as MQTT, and a representation model based on NGSI-LD, which is a standard being pushed by the ETSI (European Telecommunications Standards Institute) in its ISG (Industry Specification Group) CIM (Cross Cutting Context Information Management) working group.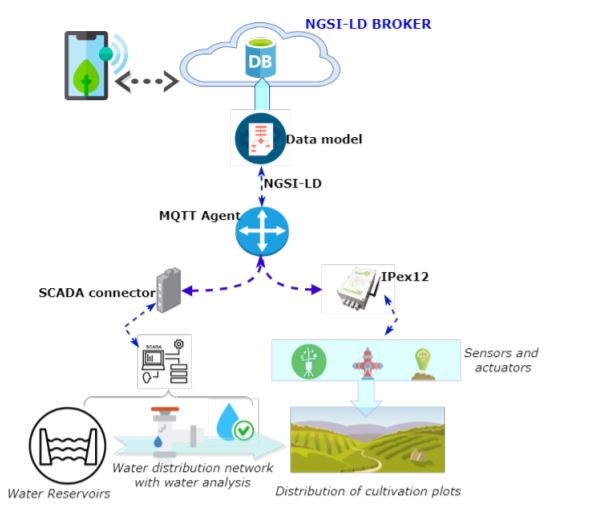 DEMETER, and its DIH (Demeter Innovation Hub) considers interoperability with one of the technologies described in the paper, NGSI-LD. Additionally, the data model which was also presented in the paper was used as a baseline to create the Agriculture Information Model. Finally, the platform outlined in the paper is an example of the Smart Agriculture platform from Odin Solutions which is also the proposed solution in one of the DEMETER pilots focused on increasing the production of irrigated crops while achieving water and energy savings in the Murcia Region.
A recording of the presentation from the Global IoT Summit is available here. GIOTS an international conference established to attract and present cutting-edge research results on the Internet of Things.