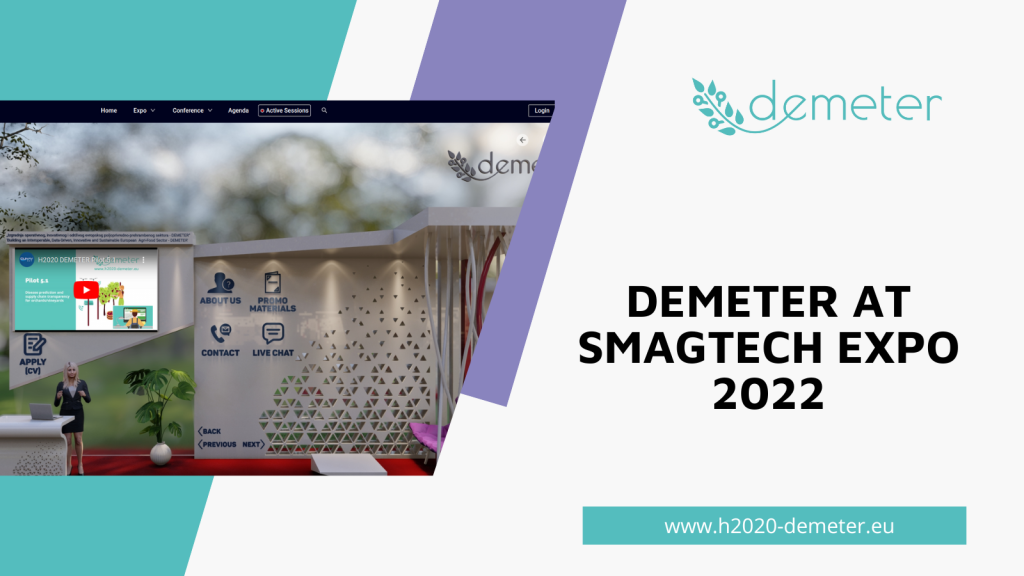 DEMETER project was presented at the SmAgTech EXPO2022 organized by VIRAL Erasmus+ project.
VIRAL project stands for Vitalising ICT Relevance in Agriculture Learning and it is coordinated by Faculty of Agriculture, University of Banja Luka, Bosnia and Herzegovina. There were about 20 projects present which were relevant to ICT applications in agriculture. Besides projects, there were about 35 companies that presented their activities and products and ICT solutions for agriculture. 20 plenary and section lectures took place where visitors  heard more about new scientific and practical knowledge in this field. The importance of ICT for the economy, as well as the role of students in this area, was discussed in two panel sessions dedicated to these issues.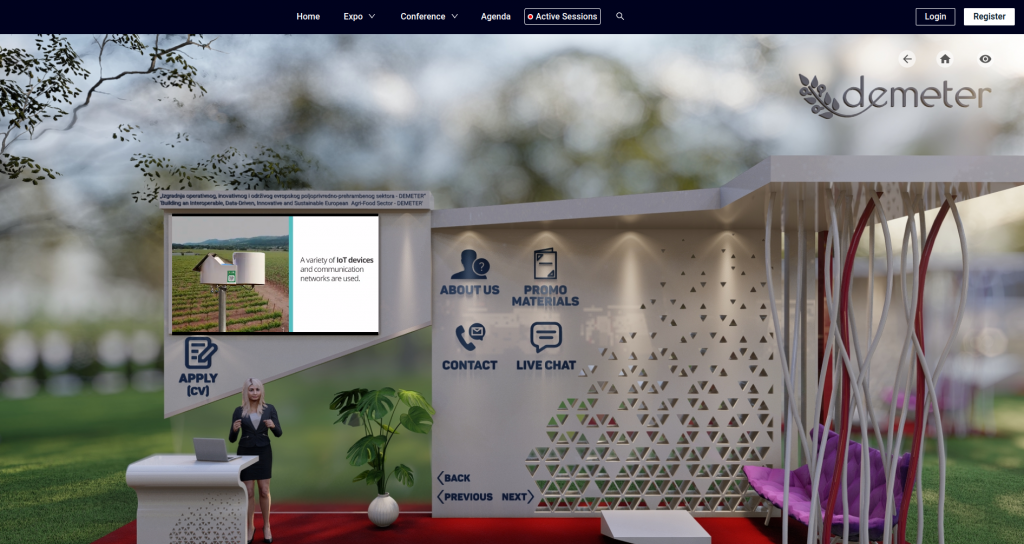 DEMETER was presented within the SmAgTech virtual platform, and the information presented included videos and project promotional materials. The main focus was on Pilots 4.4 (Optimal Chicken Farm Management) and 5.1 (Disease Prediction and Supply Chain Transparency for Orchards/Vineyards).