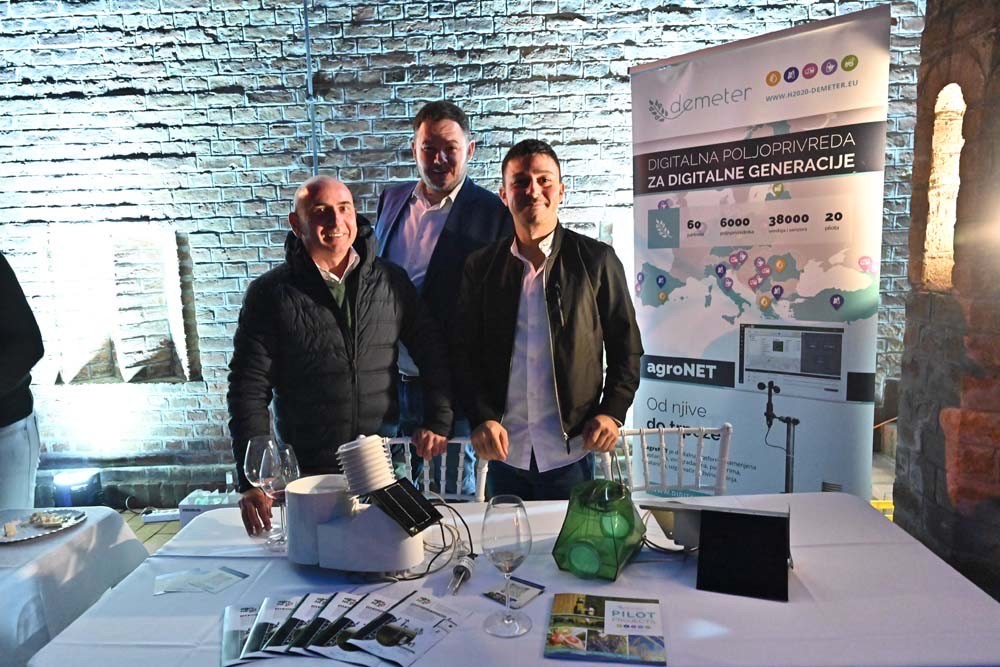 DEMETER project activities were presented at the Fruska Gora Wine Show which took place in the building of the Provincial Government "Vila Stanković" in Čortanovci, Serbia, on September 24, 2022. The Wine Show brings together approximately 500 attendees (farmers, agricultural experts and industry representatives) associated with the wine industry to present the best wines of the Fruška Gora region.
Partners in DEMETER, DunavNET and SREM (The Association of Producers of Grapevine and Wines in the Srem and Fruska Gora region), shared experiences and the success story from the pilot 'Disease Prediction and Supply Chain Transparency for Orchards/Vineyards' at the event.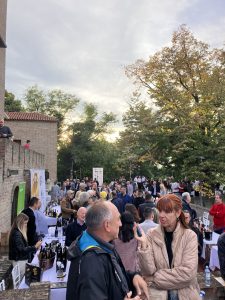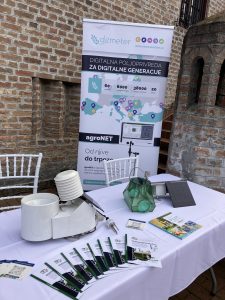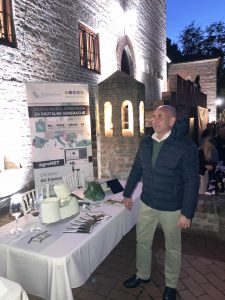 Discussions took place with farmers and those attending about the use of digital technologies in the DEMETER pilot. Many farmers are interested in digital solutions, but the main problem is the cost of digital solutions. More activities will planned in the coming period together with the SREM Farmers Association in order to educate the members of the association about the advantages of digital solutions and the savings of pesticides, water and energy.
More information on the event is available in Serbian here